Bright Blooms
What better way to end your summer than by throwing together a quick flower arrangement that is super simple  and most importantly beautiful! The best part about this arrangement is that it is simple but looks so impressive… Just buy three bouquets of bright colored roses, make a few snips and you are done!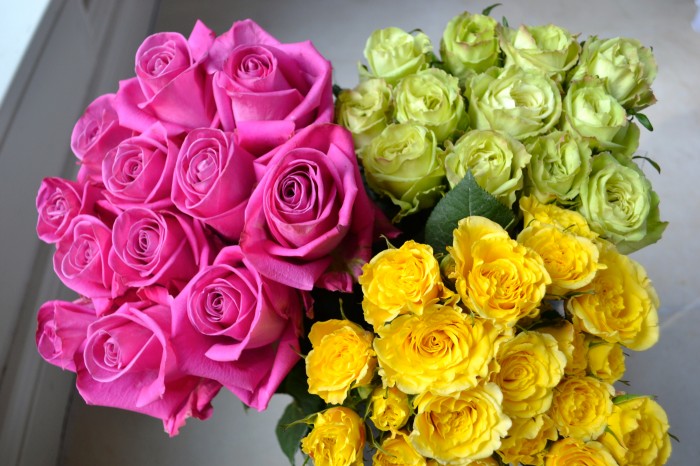 After you purchase the roses from your local supermarket, pick out a small vase to hold the roses. When dealing with roses, the smaller the vase the better. It creates an illusion that there are more flowers than there actually are!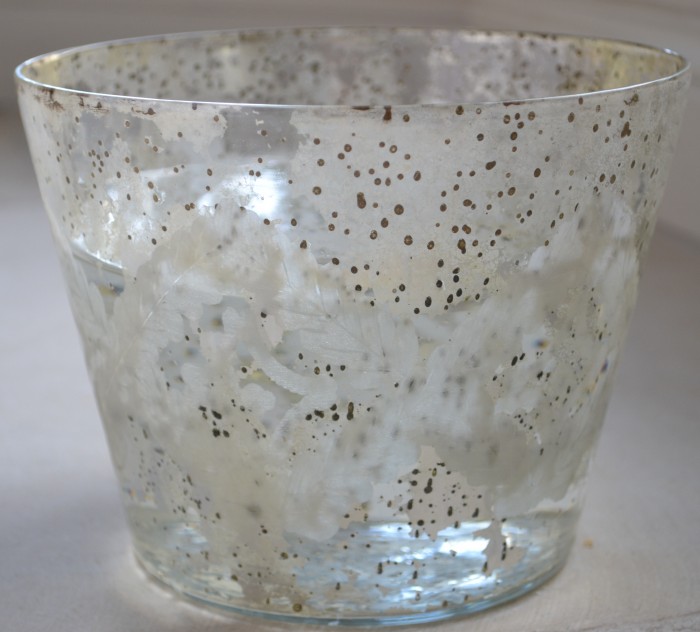 Before you cut the stems, you want to remove the guard leaves from the flowers. Guard leaves are the outer leaves on the roses that are often wilted or beginning to turn brown.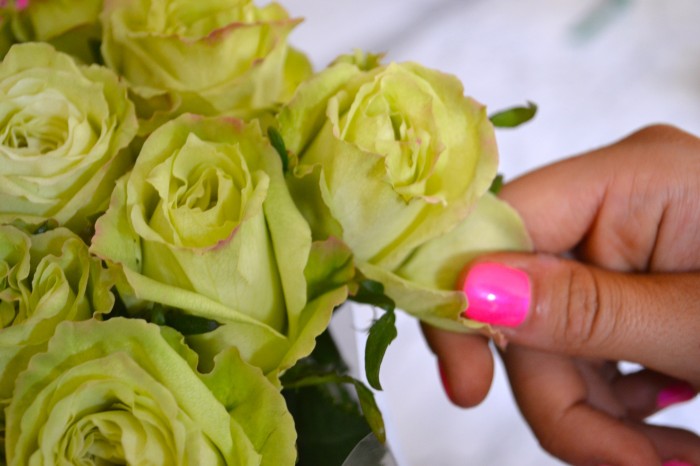 Next, you are going to remove the leaves from the rose stems. With a tight bouquet there will be no room for excess leaves and it creates a more polished look.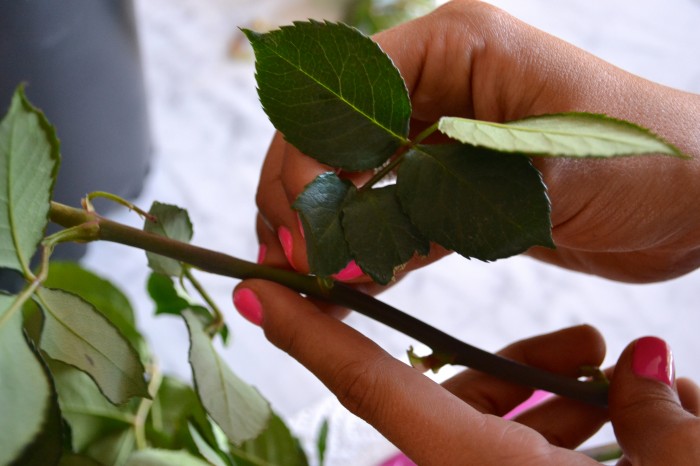 After that, begin to cut the stems of the roses. Start by testing one flower to get the right height and use it as an example for the rest so they will all be the same size. But make sure to not cut them too short because you can ALWAYS go back and cut more!
 As you cut the flowers to your desired and similar length, be sure to put them in the vase with water within 10 seconds. The 10 second rule keeps your flowers lasting longer!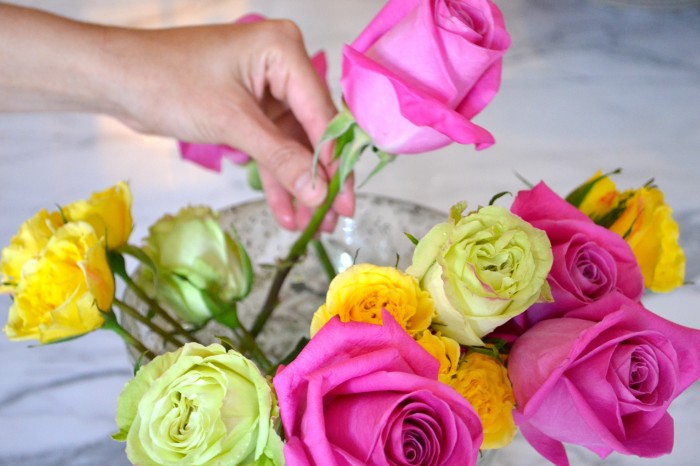 You might find that you have to go through and do a few more snips to create a rounded and chic shape. Just have fun with it, this arrangement is meant to be easy and no overthinking!  These bright blooms will add the perfect finishing touch to any brunch, dinner party, baby shower… YOU name it!

Usually there is no need to visit apothecary every season you going to get medicaments. Nowadays, it is formidably to select of repute web-site. Let's talk about various medicines exists. Revia treating alcoholism addiction in adults, as part of a complete treatment program. Again it may also be used to treat other appeal as determined by your health care provider. Cialis is a cost effective drug for helping men to sustain an erection. What about cialis price and sexual dysfunctions? You may have heard about cheapest pharmacy for cialis A extended form of sexual disfunction among men is the erectile malfunction. Such disorders commonly signal other diseases: low libido or erectile dysfunction can be the symptom a strong health problem such as core trouble. Why it happen? How common is erectile malfunction? Generally the treatment options may include sexual dysfunction medications or hormone treatments. While Cialis is considered safe enough on their own, nevertheless, soundness care professionals say take it in large amounts could be unsafe. Follow all directions on your recipe label.