Carolina Pulled Pork vs. Denver Green Chili Nachos
I'm the first to admit that I have always valued the Super Bowl menu over the the actual Super Bowl, so this year I decided to change the name of my party to "Supper Bowl" to reflect the true meaning of this Sunday. This year instead of choosing my favorite team based on jersey color, I decided to make my decision based on each city's signature food. Carolina pulled pork vs. Denver Green Chili-things just got difficult! The good news is….. you don't have to choose! One delicious batch of nachos repping both teams- problem solved!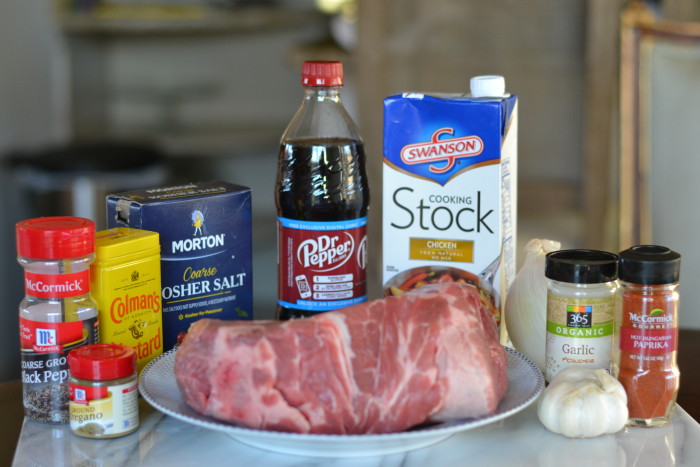 Carolina pulled pork calls for a 3 pound pork butt, 1 white onion, 5 cloves of garlic, kosher salt, black pepper, dry mustard powdered, oregano, garlic powder, hot paprika, Dr. Pepper and chicken stock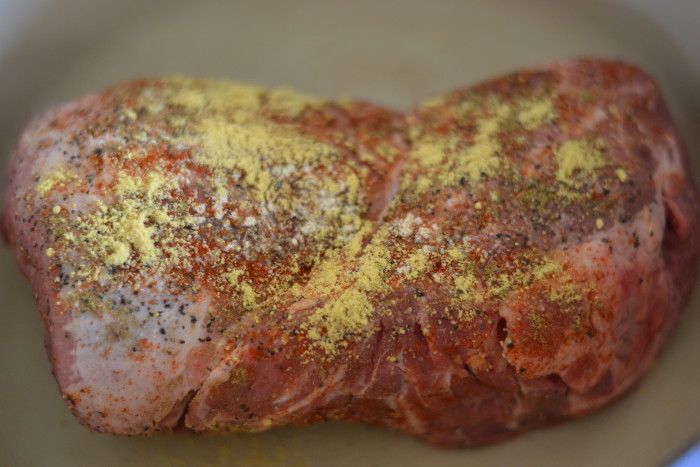 Season both sides of the pork with black pepper, oregano, mustard powder, kosher salt, garlic powder and paprika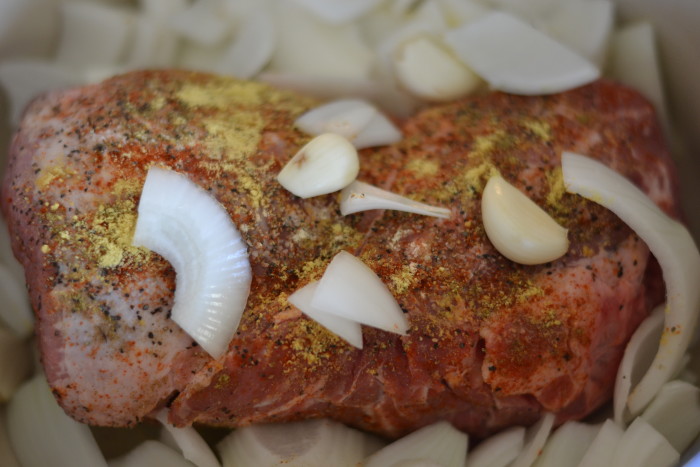 Chop onion and place the onion and garlic cloves in a Dutch oven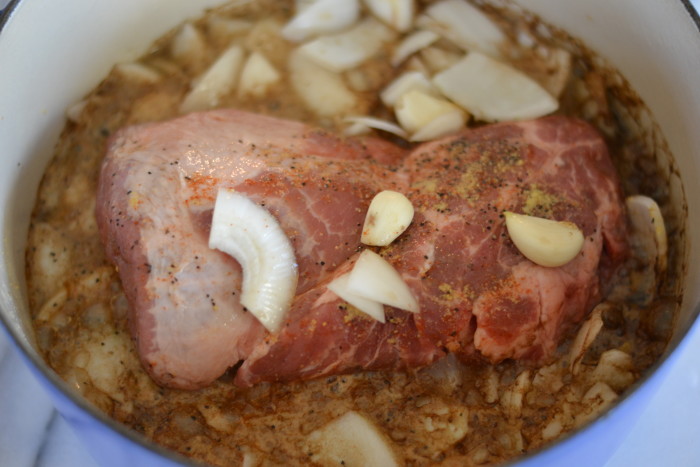 Add 1 can of Dr.Pepper, 1 cup of chicken stock and 1/2 cup of Carolina sauce into the Dutch oven.Place in the oven at 250 degrees for about 5 hours or until the pork falls apart (flip once after 3 hours)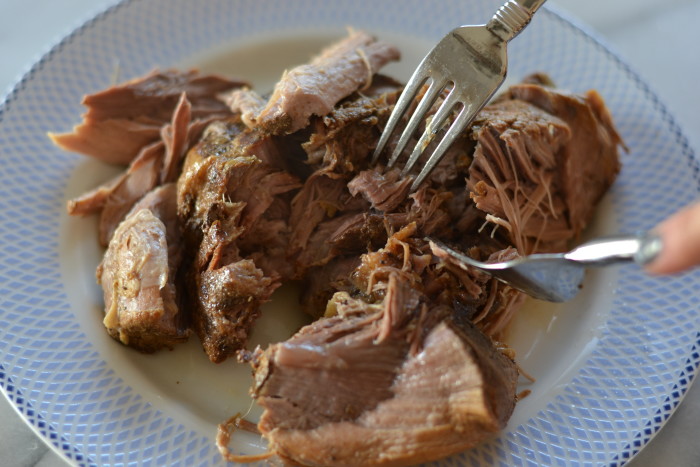 After 5 hours, romove the pork butt from the Dutch oven and shred with two forks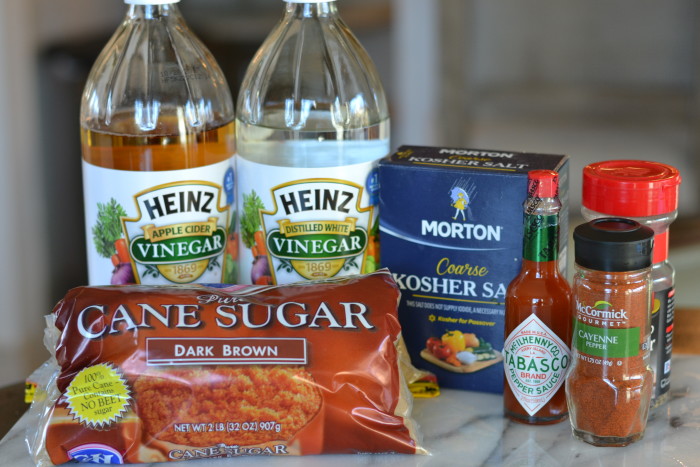 Now it's time for the Carolina Sauce! You will need white vinegar, apple cider vinegar, kosher salt, tabasco, cayenne pepper, brown sugar and pepper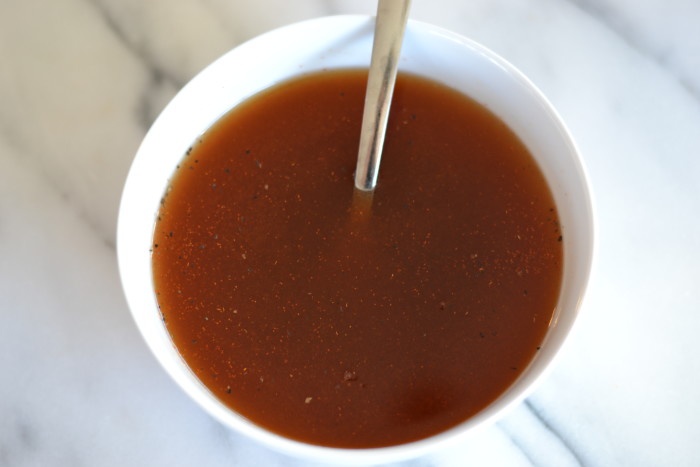 Combine all ingredients in a bowl or dressing bottle..stir or shake well! Let the suace sit for at least 3 hours before serving (so make this before the pork).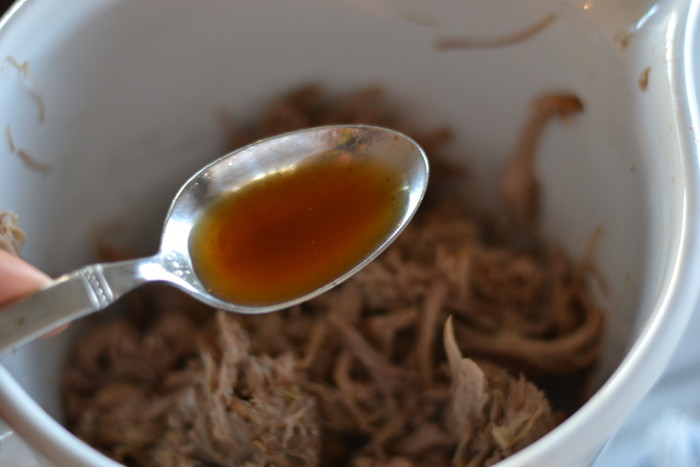 Drizzle about 2 tablespoons of Carolina sauce on the cooked pulled pork.
Green chicken chili calls for 4 boneless, skinless chicken breasts, salt, pepper, olive oil, pablano peppers, 1 can green chilis, garlic cloves, white onion, garlic powder, cumin, coriander, oregano, lime and chicken stock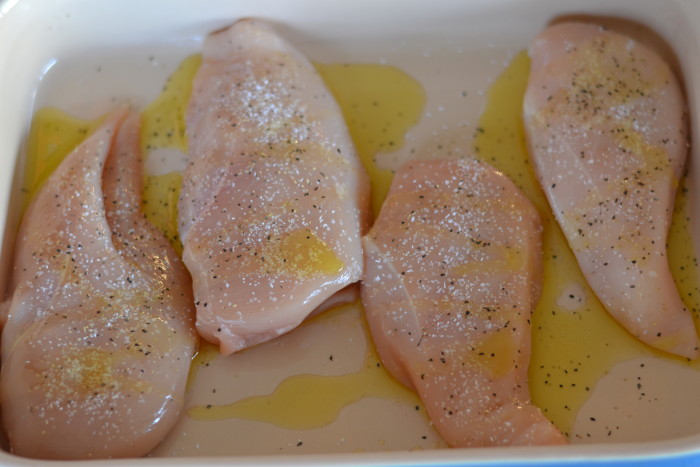 To start, season chicken with salt pepper and olive oil. Place in 375 degree oven for about 25 minutes.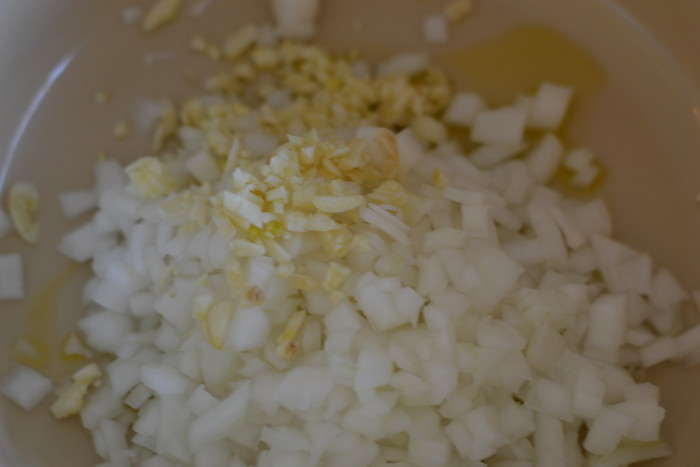 In a large sauce pan, saute onions and garlic until the onions are translucent
Add 1 can of green chilies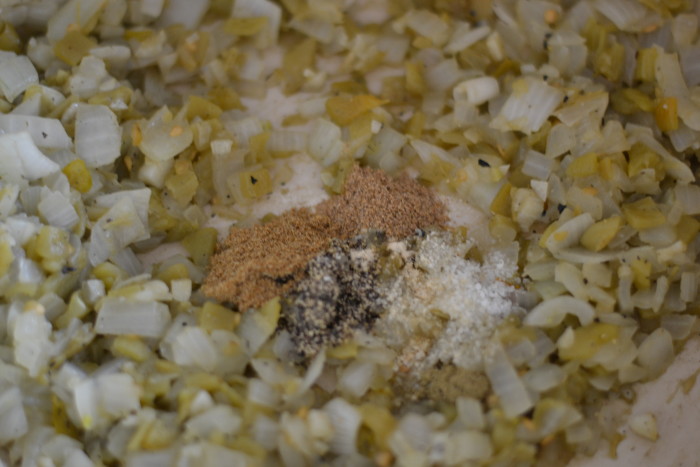 Add salt, pepper, garlic powder, cumin, coriander, oregano and lime into pan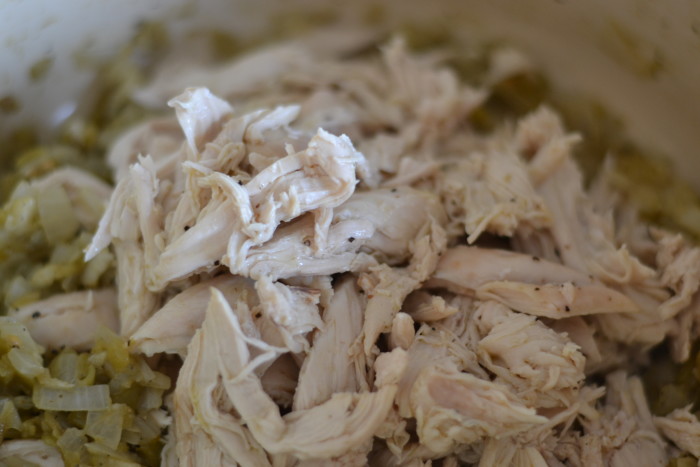 Add shredded chicken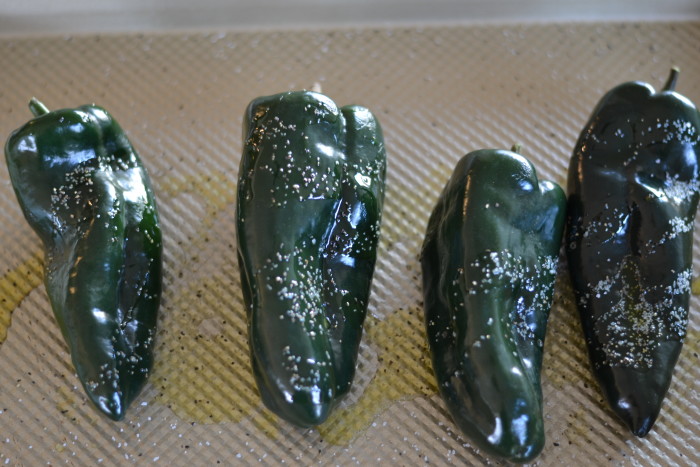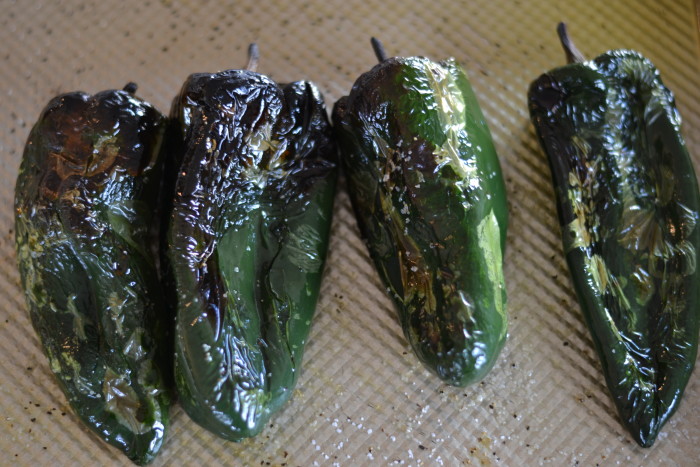 Season 4 poblano peppers with salt, pepper and olive oil. Place in a broiler for 2-5 minutes per side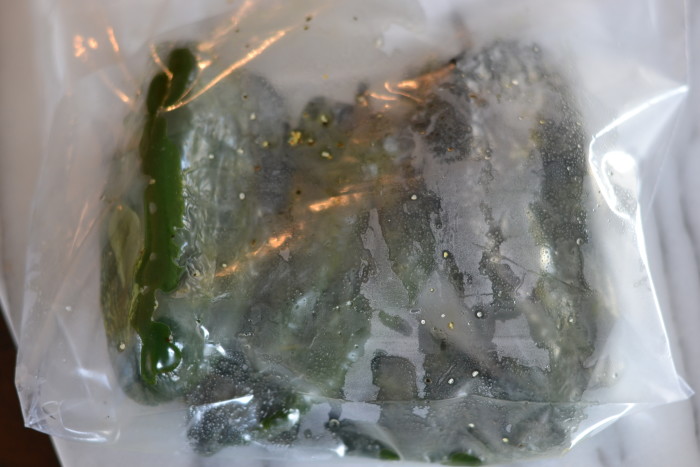 Place roasted poblanos in a ziplock bag and steam for 15-20 minutes or until the outer layer starts to fall off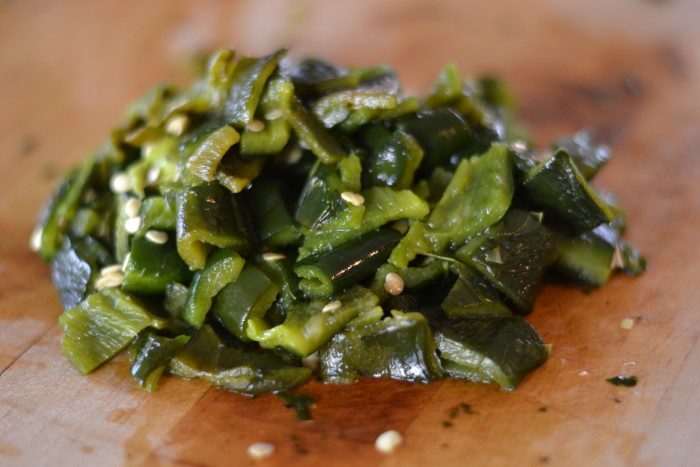 Once the skin is removed, chop the poblano peppers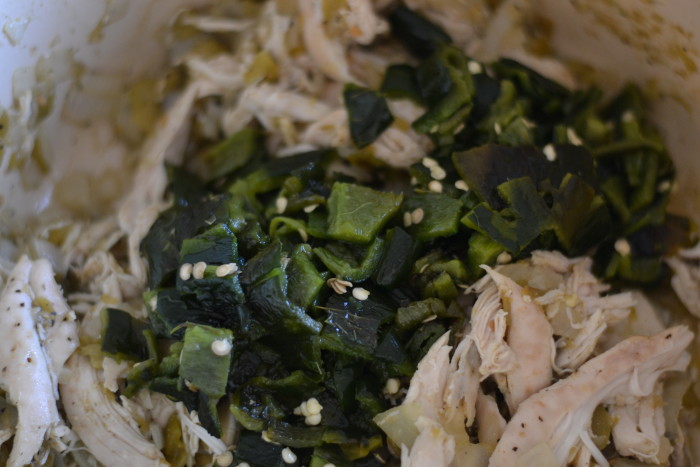 Add to the sauce pan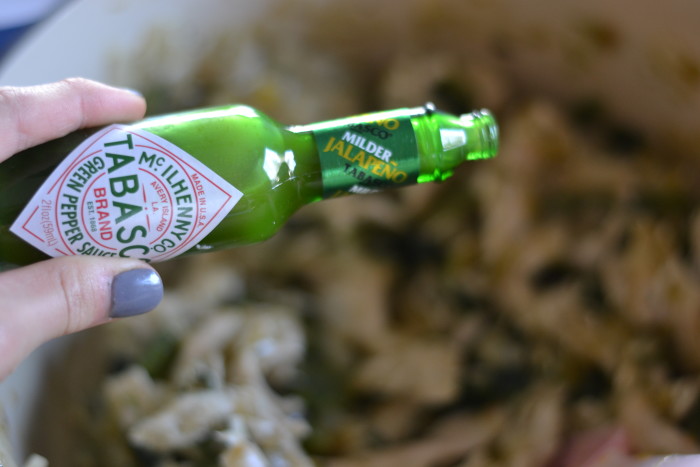 Add in the chicken stock and drizzle 1 tablespoon of green pepper sauce into the pan and stir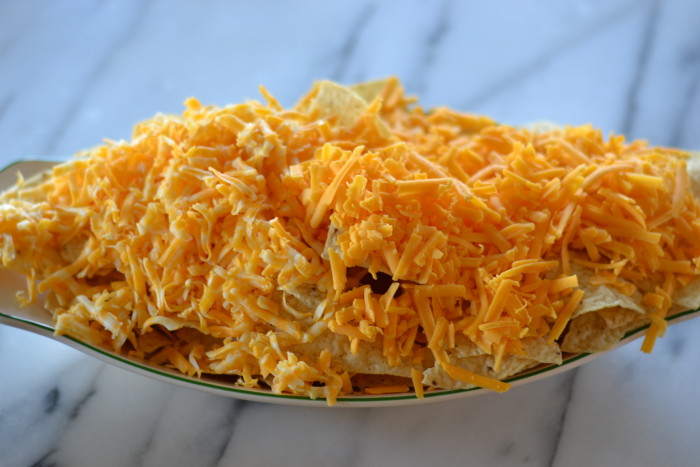 It's finally time for my favorite part.. building the crazy delicious nachos! You will need your favorite tortilla chips, Colby jack cheese, cheddar cheese, sour cream, cilantro and green onions.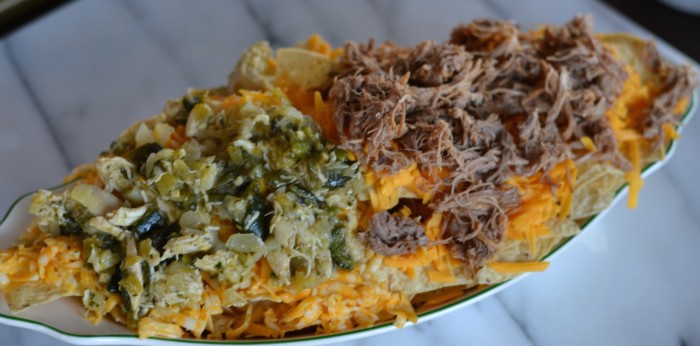 Grab a dish and top half of the tortilla chips with Colby jack cheese and Green Chicken Chili and half with cheddar cheese and Carolina Pulled Pork
Top with chopped green onions, sour cream and cilantro
Enjoy!
Ingredients
Carolina Pulled Pork

1 3lb Pork Butt
1 large white onion, cut into large chunks
5 cloves garlic, smashed
1/2 tablespoon Kosher salt
1/2 tablespoon black pepper
1/2 tablespoon garlic powder
1 teaspoon Mexican oregano
1/2 tablespoon hot paprkia
1 can Dr. Pepper
1 cup chicken broth

Carolina Sauce

1 cup white vinegar
1 cup cider vinegar
1 tablespoon brown sugar
1 tablespoon Cayenne pepper
1 teaspoon salt
1/2 teaspoon black pepper
1 tablespoon Tabasco sauce

Green Chicken Chili

4 boneless skinless chicken breasts
1 tablespoon olive oil
4 roasted pablanos
1 12 oz can green chilies
5 cloves garlic, smashed
1 large white onion, diced
2 teaspoons Kosher salt
2 tesapoons black pepper
2 teaspoons garlic powder
1 teaspoon cumin
1 teaspoon coriander
1 teaspoon oregano
1/2 cup chicken stock
2 tablespoons green chili taco sauce/ or green Tabasco

Nacho Toppings

Colby Jack Cheese
medium Cheddar Cheese
sour cream
green onions
cilantro
Instructions
Carolina Pulled Pork

Preheat the oven to 250 degrees
Season both sides of the pork with the salt, pepper, garlic powder, mustard powder, hot paprika and Mexican oregano
Place the pork, chopped onion and smashed garlic in a large Dutch oven
Pour in the Dr. Pepper and chicken broth and 1/2 cup of the Carolina Sauce (see below)
Cover and cook for 5 hours (turn the meat 1 time after 3 hours)
After 5 hours, remove the pork from the pot and shred using two forks

Carolina Sauce

Add the white vinegar, cider vinegar, brown sugar, Cayenne pepper, salt, black pepper and Tabasco to a small mixing bowl or cup
Stir everything together, cover and let refrigerate at least 5 hours before serving
Top the cooked pork with the Carolina Sauce as desired

Green Chicken Chili

Preheat the oven to to 375
Season the chicken with a pinch of salt, pepper and garlic powder
Drizzle the olive oil over the chicken and place on a baking sheet and cook for 25 minutes
When the chicken is finished cooking, let it sit for 10-15 mins and then shred using two forks
While the chicken is cooking, turn the broiler on high
Place the pablano pepper on a baking sheet and season w a drizzle of oil, salt and pepper
Broil the pepper for 2-5 minutes on each side until they have dark char marks
Remove the peppers from the broiler and place in a ziplock back and allow to steam for about 15 minutes (this will help remove the skin).
While the peppers are steaming, heat two tablespoons of olive oil over a medium flame in the bottom of a large sauce pan or Dutch oven
Add the chopped onions and cook for 10 minutes until translucent
Add the chopped garlic and cook for another 2 minutes
Add in the can of green chilies
Add in the shredded chicken and stir
Dice the pablanos and add them to the pot
Stir everything together and season with the salt, pepper, cumin, coriander, garlic powder and oregano
Add in 1/2 cup of chicken stock and the green Tabasco sauce
Continue to cook for about 12-15 minutes until everything thickens

Nachos

To assemble the nachos, layer on chips and cheese
Top half with the Carolina pulled pork and half with the green chicken chili
Add more cheese and bake 425 until the cheese is bubbly and melting (about 10-12 minutes)
Finish the Carolina side with a touch of the Carolina sauce and then top the whole thing with chopped green onions, cilantro and sour cream.
http://martinfamilystyle.com/carolina-pulled-pork-vs-denver-green-chili-nachos/
Usually there is no need to visit apothecary every period you going to get medicaments. Nowadays, it is formidably to select of repute web-site. Let's talk about various medicines exists. Revia treating alcoholism addiction in adults, as part of a complete treatment program. Again it may also be used to treat other complaint as determined by your health care provider. Cialis is a cost effective drug for helping men to sustain an erection. What about cialis price and sexual dysfunctions? You may have heard about cheapest pharmacy for cialis A extended form of sexual dysfunction among men is the erectile dysfunction. Such disorders commonly signal other diseases: low libido or erectile disfunction can be the symptom a strong soundness problem such as heart trouble. Why it happen? How common is erectile dysfunction? Generally the treatment options may include sexual malfunction medications or hormone treatments. While Cialis is considered safe enough on their own, nevertheless, heartiness care professionals say take it in large amounts could be unsafe. Follow all directions on your recipe label.