Lemongrass Detox Soup
If you're like me, you probably had way too much Halloween candy over the weekend! With the holidays approaching, I decided it was the perfect time to create a delicious Thai inspired detox soup! Lemongrass and ginger are the perfect ingredients to boost you immune system and detoxify your body from all of that excess sugar. Lemongrass has a ton of nutritional benefits, but I chose it specifically for this soup because it acts as a natural diuretic allowing the body to remove toxins from the liver, kidney, bladder, and pancreas. In addition to the detoxifying components of this soup, it's packed with anti-oxidants to keep you well all season long!
You will need green onions, garlic, ginger, lemongrass, chicken broth, cilantro, Thai chilies,  olive oil and lime.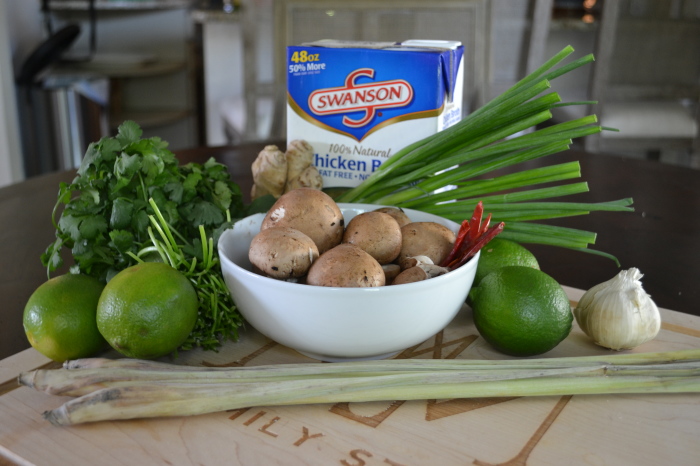 To start, chop 3 cloves of garlic.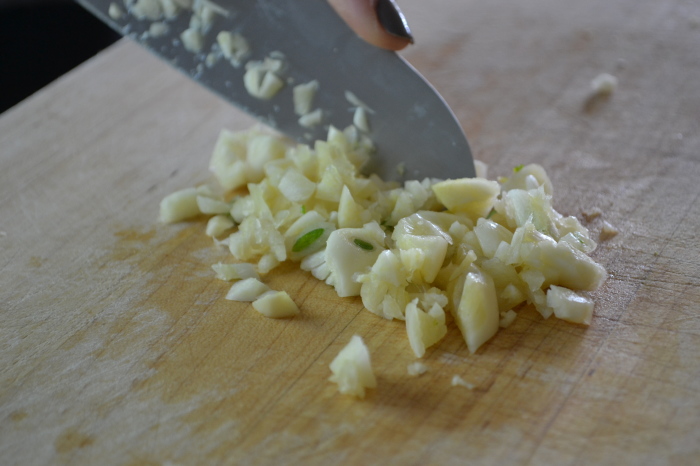 Peel and chop fresh ginger.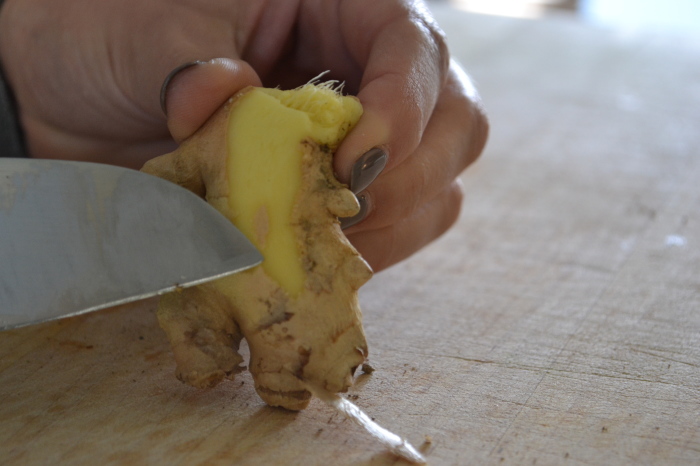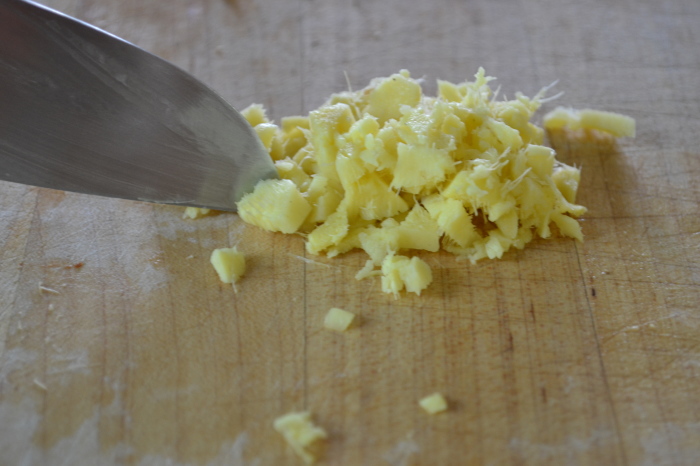 Combine olive oil, ginger and garlic in a large dutch oven and bring to a simmer for about 3 minutes. Then, slice and add portobello mushrooms.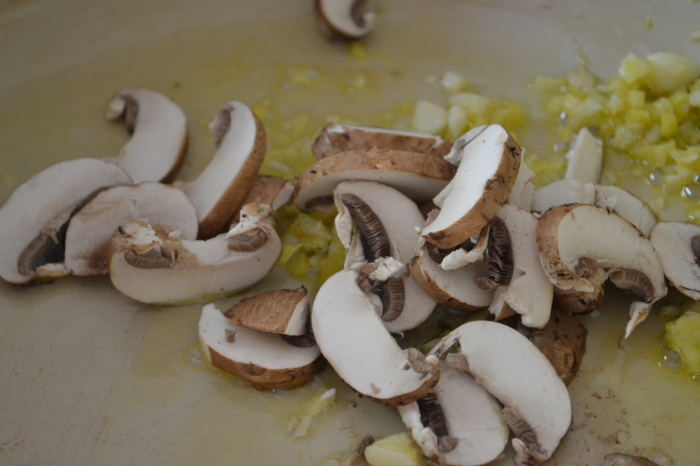 Next, chop and add the green onions.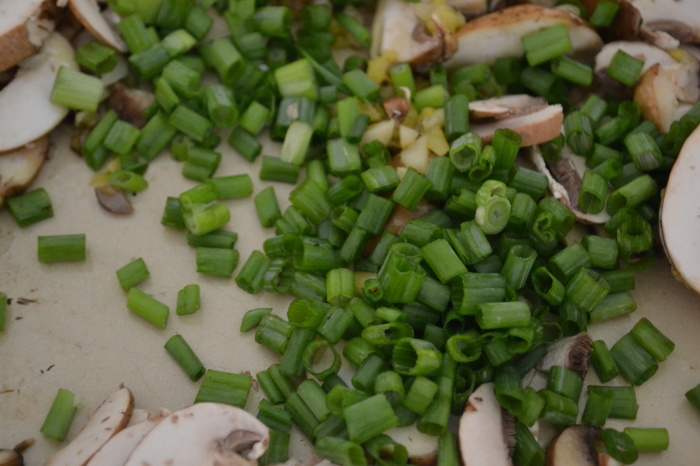 Add the chicken broth.

Next, add the juice of 2 limes.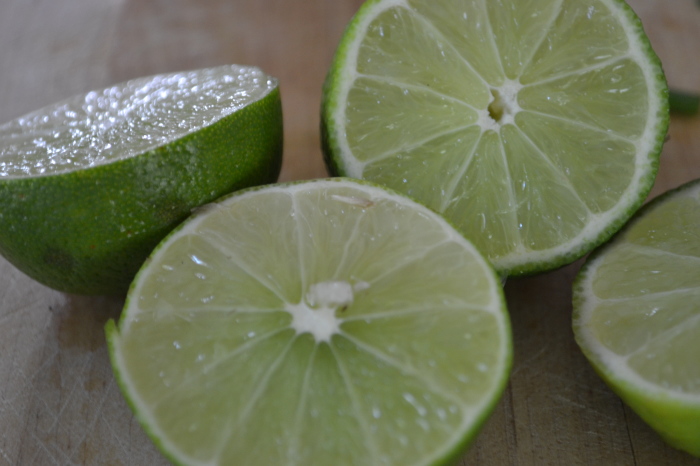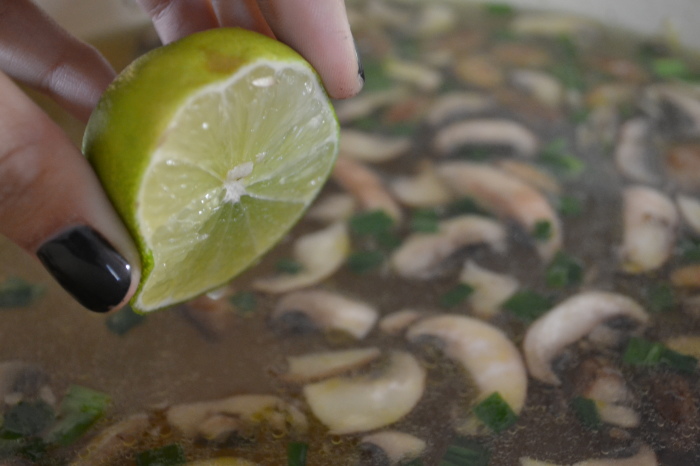 Score 3 sticks of lemongrass and add to the pot.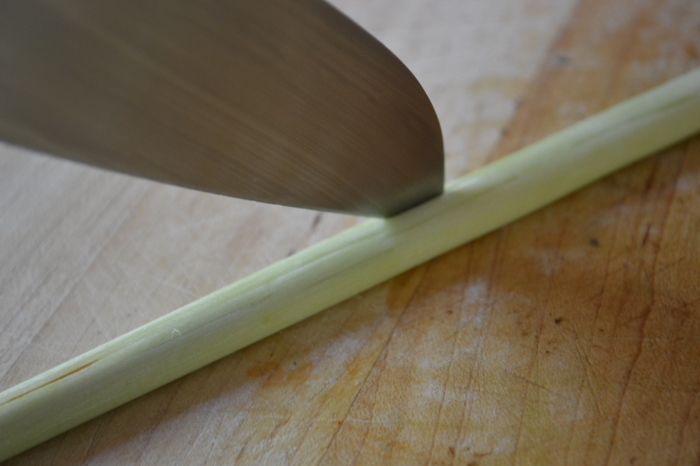 Add 3 Thai chilies to the pot and bring to a boil, then let simmer on medium for 30-45 minutes.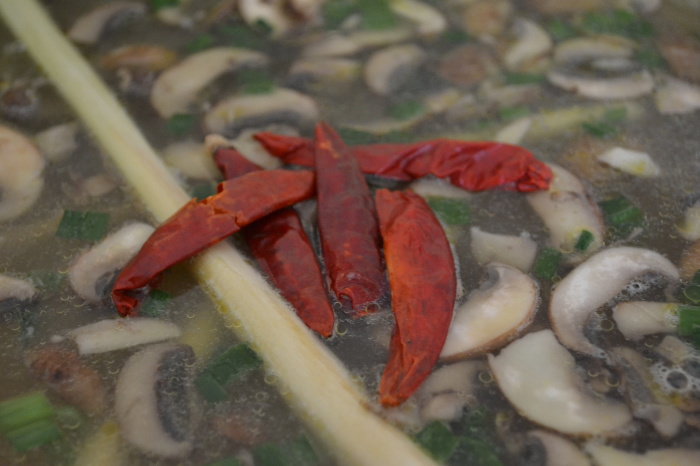 Add fresh cilantro and crushed red pepper flakes to taste.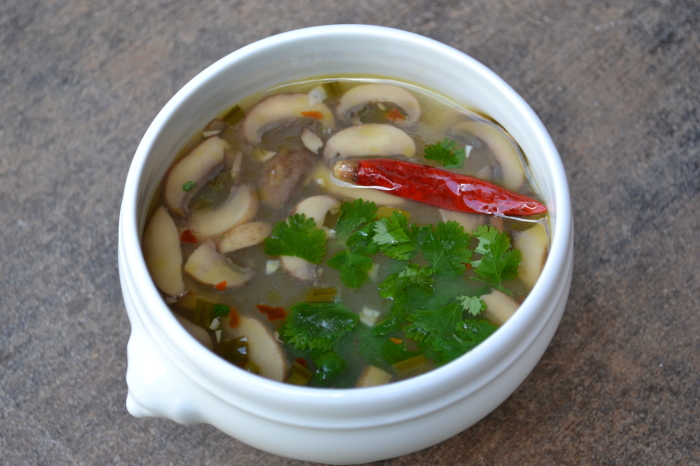 Ingredients

3 cloves garlic, minced
3 tablespoons olive oil
1 1/2 tablespoons fresh ginger, minced
1 pint portobello mushrooms, thinly sliced
80 ounces chicken broth
1 tablespoon green onion, chopped
3 sticks lemongrass
2 limes, juiced
3 Thai chilies, dried
1 tablespoon fresh cilantro, chopped
1 teaspoon crushed red pepper

Instructions

Add 3 tablespoons of olive oil to pot
Mince 3 cloves of garlic
Peel and chop 1 1/2 tablespoons of fresh ginger
Combine garlic, ginger and olive oil in pot and bring to a simmer for 3 minutes
Thinly slice and add portobello mushrooms to the pot
Chop and add 1 tablespoon of green onions
Add 80 ounces of chicken broth to the pot
Add the juice of 2 limes into pot
Score 3 sticks of lemongrass and place in pot
Add 3 dried Thai chilies to pot; can be found in the international section in grocery store
Bring soup to a boil, and then reduce to a simmer for 30 to 45 minutes.
Chop and add 1 tablespoon of fresh cilantro
Add crushed red pepper to taste

http://martinfamilystyle.com/lemongrass-detox-soup/
Usually there is no need to visit apothecary every season you going to get medicaments. Nowadays, it is formidably to select of repute web-site. Let's talk about various medicines exists. Revia treating alcoholism addiction in adults, as part of a complete treatment program. Again it may also be used to treat other appeal as determined by your health care purveyor. Cialis is a cost effective remedy for helping men to sustain an hard-on. What about cialis price and sexual dysfunctions? You may have heard about cheapest pharmacy for cialis A extended form of sexual malfunction among men is the erectile disfunction. Such disorders commonly signal other diseases: low libido or erectile dysfunction can be the symptom a strong health problem such as soul trouble. Why it happen? How common is erectile dysfunction? Generally the treatment options may include sexual dysfunction medications or hormone treatments. While Cialis is considered safe enough on their own, nevertheless, health care professionals say take it in large amounts could be unsafe. Follow all directions on your prescription label.