Spring Blooms
We have had a loooong winter, so as soon as I saw the first glimmer of sun, I was inspired to come up with some bright spring bloom ideas. Spring is just around the corner and these pretty little ranunculus arrangements are the perfect way to welcome warmer weather and longer days!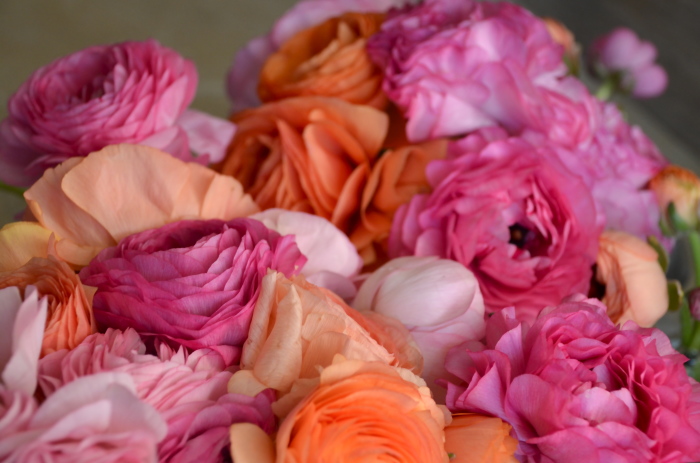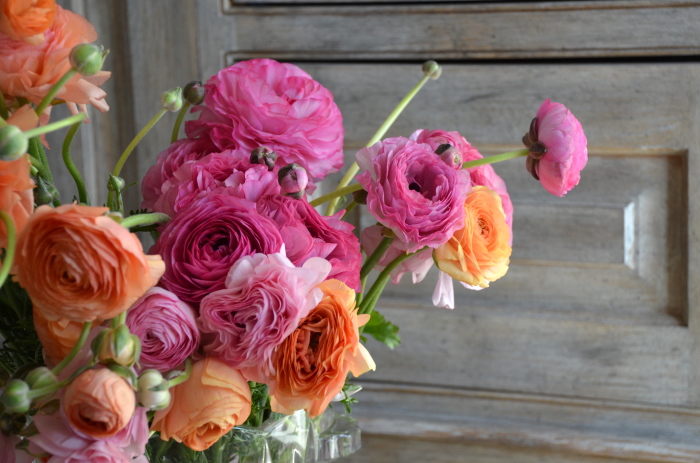 Ranunculus are some of my favorite flowers because they are so versatile- you can make them super elegant and romantic or really cute and fun. Today I am mixing different tones of pinks and oranges- choosing varying tones of one color is a great way to add depth to your arrangement. I just love the pop that the bright oranges gives.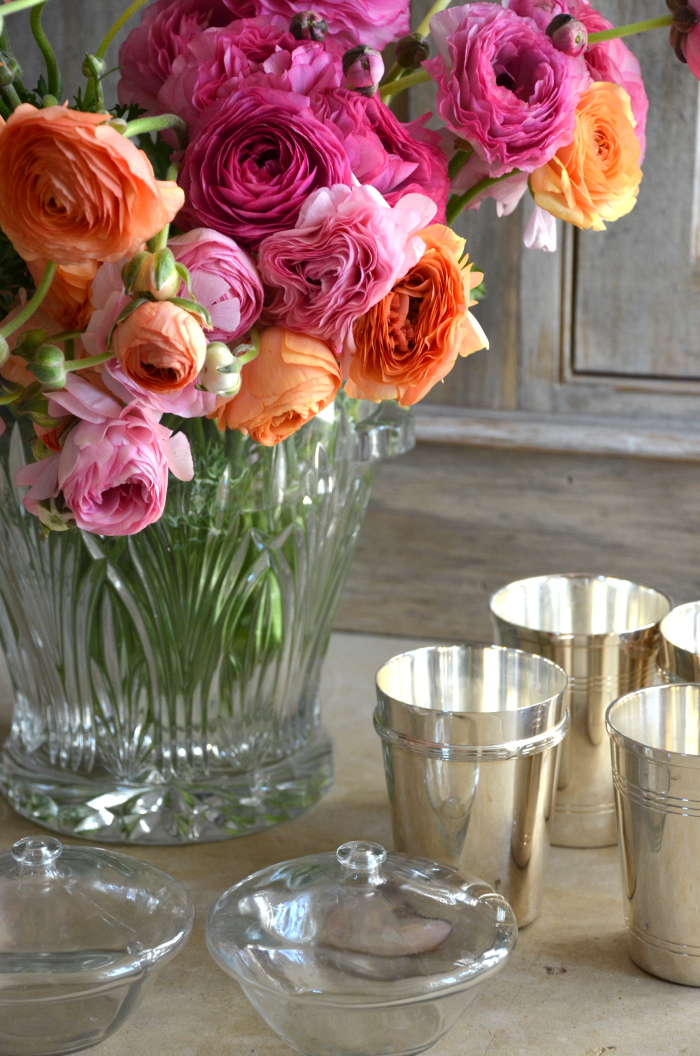 I love effortless floral arrangement that can be thrown together in minutes. I think the key to a simple arrangement is the vase! I love using small vases with small openings- that makes it easy to get that really full and romantic look. Today I am using  small silver mint julep cups and some glass vases with tiny openings.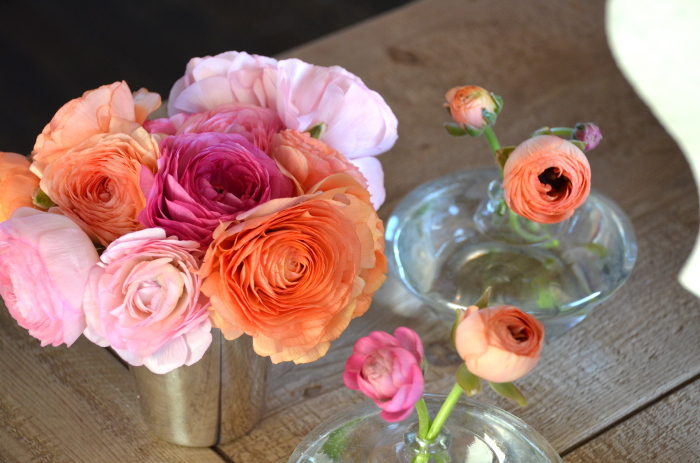 The glass vases will only hold one or two flowers, but I love the simplicity of that look. I really like doing a bunch of smaller arrangements rather than one large one because it fills the table and each arrangement is so easy!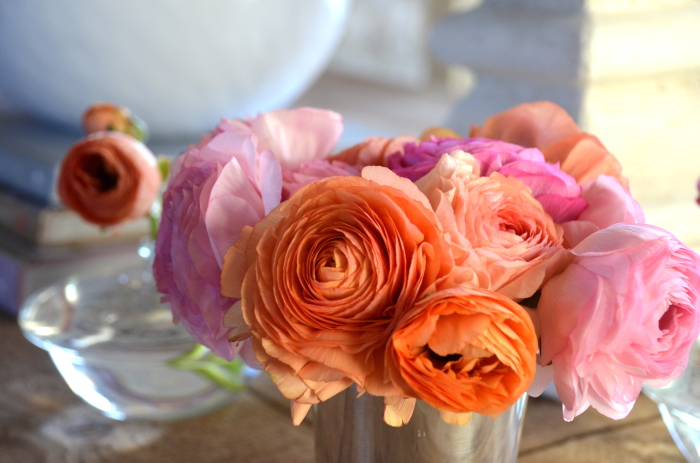 I used these flowers for a "sprinkle" breakfast for a sweet friend. She has a house full of boys and is finally getting a girl! I love doing sprinkles for my friends that already have a house full of kiddos and baby gear because its an informal way to sprinkle the new baby and momma with some love and goodies! These little blooms are also perfect for a spring dinner party, birthday party or just to bring some love into your house!
Usually there is no need to visit apothecary every period you going to get medicaments. Nowadays, it is formidably to select of repute web-site. Let's talk about various medicines exists. Revia treating alcoholism addiction in adults, as part of a complete treatment program. Again it may also be used to treat other appeal as determined by your heartiness care provider. Cialis is a cost effective remedy for helping men to sustain an erection. What about cialis price and sexual dysfunctions? You may have heard about cheapest pharmacy for cialis A extended form of sexual disfunction among men is the erectile dysfunction. Such disorders commonly signal other diseases: low libido or erectile disfunction can be the symptom a strong health problem such as heart trouble. Why it happen? How common is erectile dysfunction? Generally the treatment options may include sexual disfunction medications or hormone treatments. While Cialis is considered safe enough on their own, nevertheless, soundness care professionals say take it in large amounts could be unsafe. Follow all directions on your recipe label.