Vegan Mexican Soup
Our Mexican Chicken Soup is one of my favorite fall dishes, but this year I have been eating mostly vegan so I decided to go back to some of my favorite recipes and and tweak them to be plant based. Vegan or not, you must give this one a try!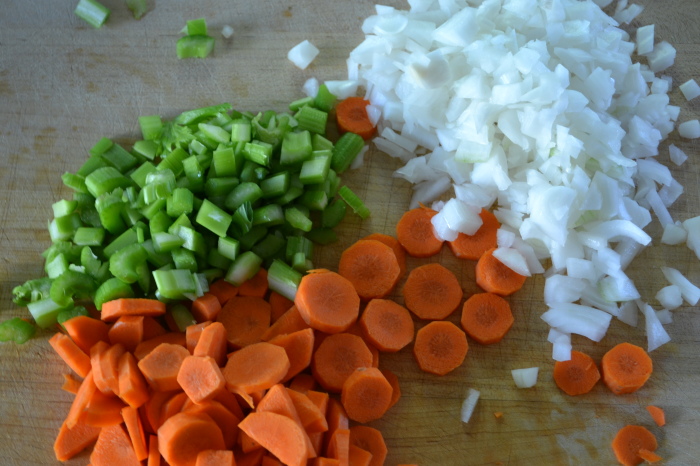 Start by dicing up the onions, carrots and celery.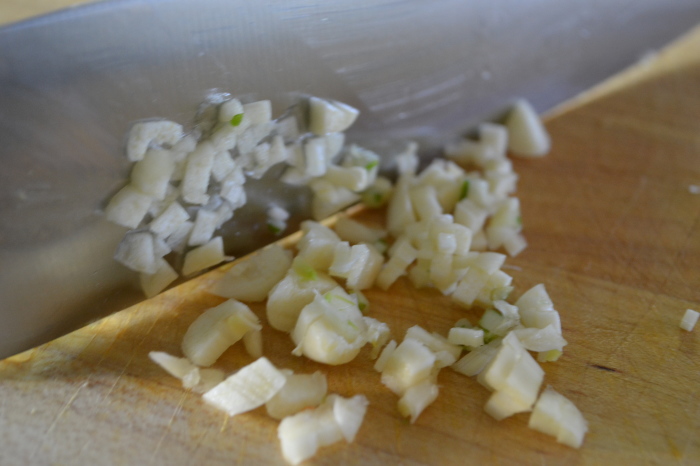 Then dice 4 cloves of garlic.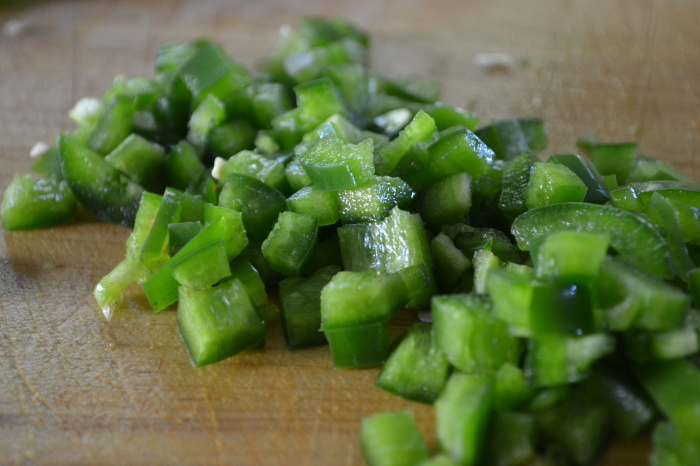 Seed and dice 2 jalapeños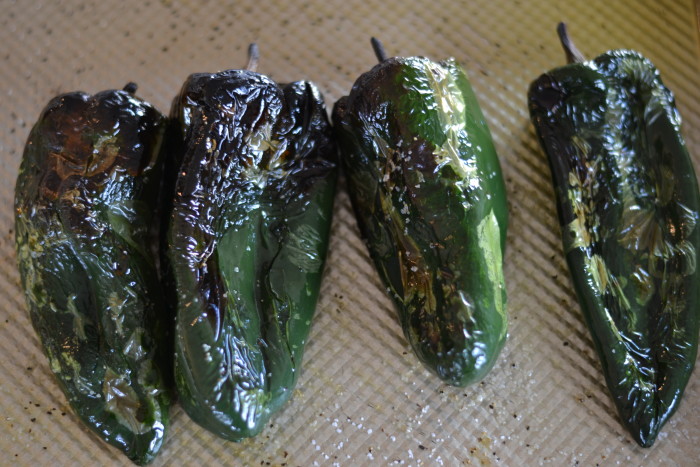 The roasted poblanos make this soup! I just roast 4 poblanos on a sheet pan for 30 mins at 425. Drizzle them with olive oil and salt and you will know they are done when their skins are charred. They add a delicious flavor and if you add these- I promise you won't miss the chicken!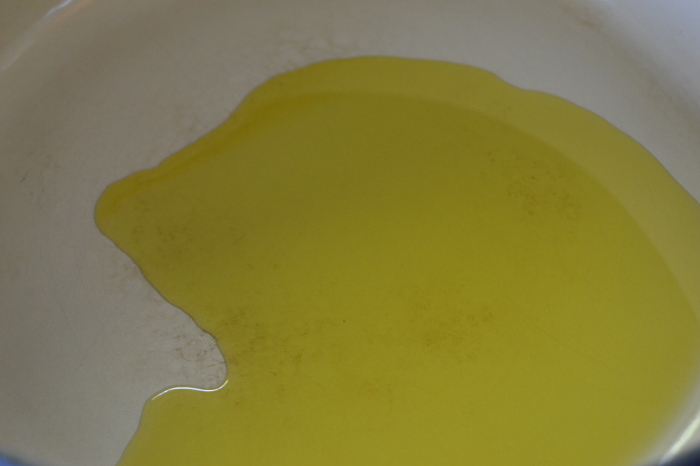 Heat the olive oil in a large Dutch oven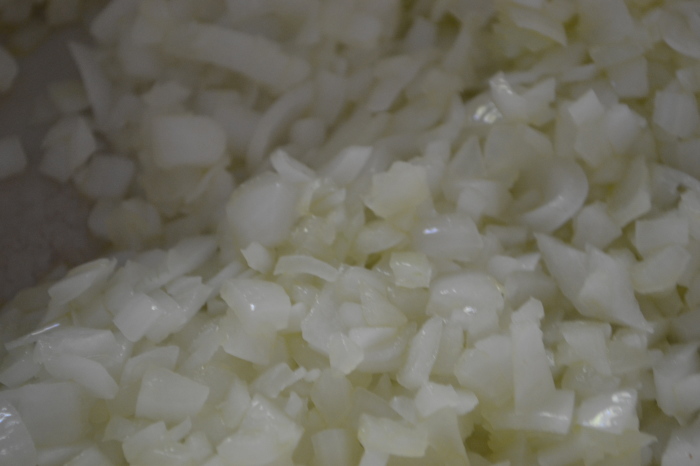 Add the onions and cook about 5 mins until translucent. Then add the carrots, celery and jalapeños. Cook for another 10 mins.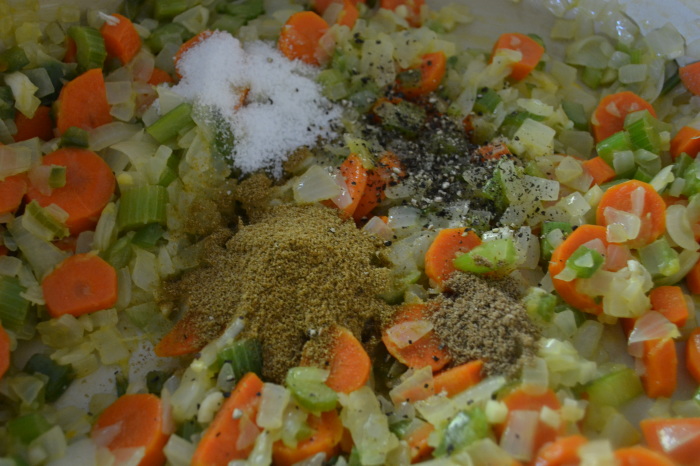 When the veggies have cooked down, add the garlic and cook for another 2 mins. Then add the salt, pepper, cumin and coriander.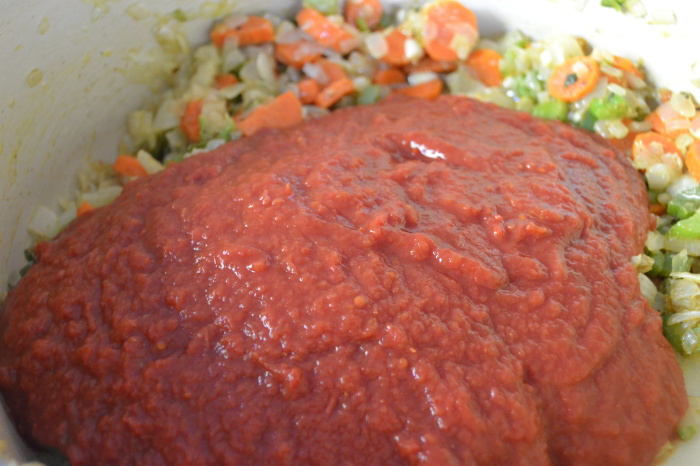 Add the crushed tomatoes and veggie stock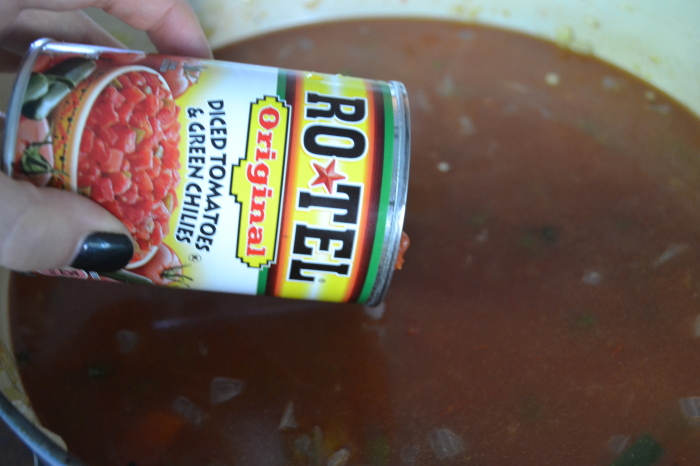 Then add the Rotel and stir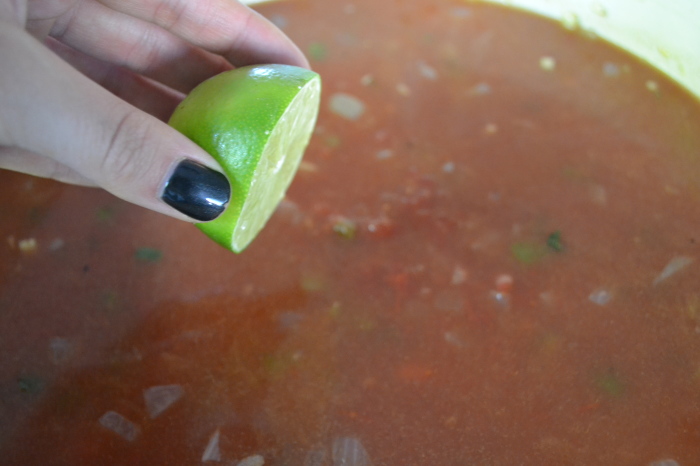 At this point, the poblanos should be ready. Dice them and add them to the soup. Add in the cilantro and lime and let the soup come to a boil. Then reduce the heat and let simmer for about 30 mins- 1 hour before serving.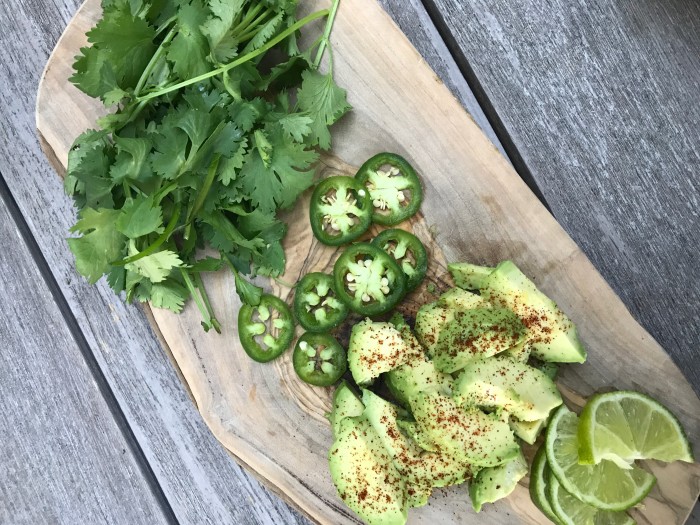 Top with cilantro, avocado, lime and fresh jalapeño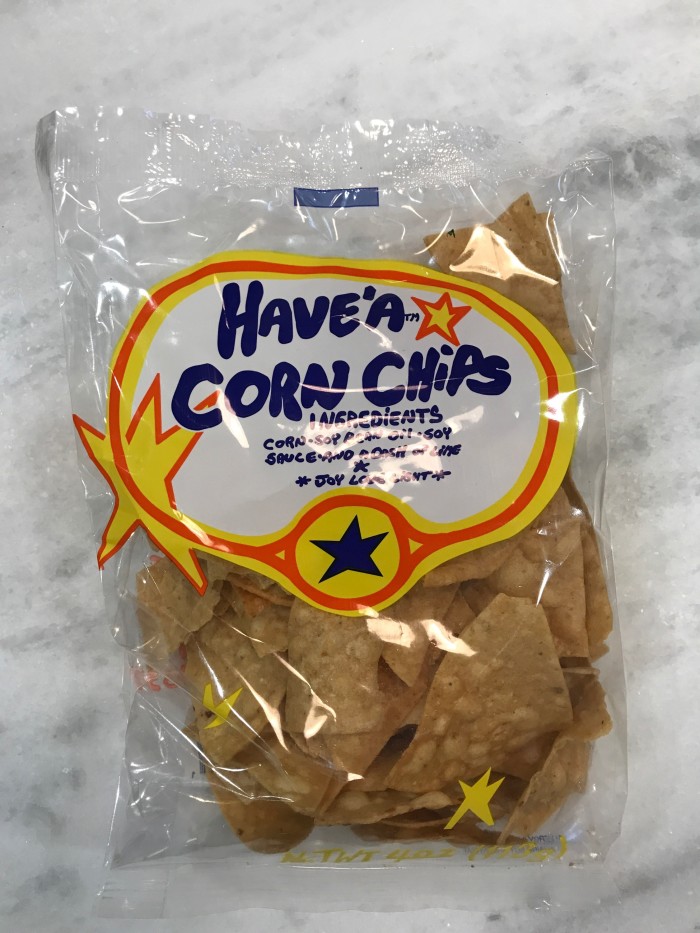 Don't forget the tortilla chips! These are my favorite for this soup because they are really simple but thick enough so they stay crunchy!
Ingredients
48oz vegetable stock
1- 28oz can crushed tomatoes
1 can rotel
2 white onions
3 celery stocks, diced(about 1cup)
3 carrots peeled and chopped (about 1 cup)
1-2 jalapeño, diced
4 roasted poblano peppers
2 limes
4 cloves of garlic
1/4 cup olive oil
1 tablespoon cumin
2 teaspoons salt
2 teaspoons black pepper
1 teaspoon coriander
1/4 cup cilantro
Instructions
Preheat the oven to 425
Place the poblano peppers (whole) on a small baking sheet and drizzle with olive oil and a pinch of salt
Roast the peppers for about 30 mins until the skins are slightly charred
While the poblanos are roasting dice up 2 white onions
Place the onions into a large dutch oven with 1/4 cup of olive oil
Let the onions cook over medium heat until they become translucent, about 5 minutes
Dice up the celery, carrots and jalapeños and add in with the onions
Let the mixture cook for 10 minutes
Mince up 4 cloves of garlic and add them into the pot
Season with the cumin, coriander, salt and pepper
Pour in the can of Rotel, crushed tomatoes and add in the veggie stock
Squeeze in the juice of 2 limes, bring to a boil
When the poblanos are done, remove the skins and dice them up
Reduce the heat to low and add the poblanos and cilantro
Let simmer on low for at least 30 min
Top with your favorite toppings and enjoy!
http://martinfamilystyle.com/vegan-mexican-soup/