Classic Chili Dogs
If you are like me, this Sunday is less about football and more about the FOOD! Super Bowl Sunday is the perfect excuse to get down on some American favorites. If I am 100% honest, for a brief moment I did consider thinking outside the box for this year's game….perhaps some healthy options?!? Fortunately, before I made that epic mistake I realized that messing with the deliciousness of nachos, wings and chili dogs is just plain stupid! Nothing says Super Bowl quite like a classic chili dog and this recipe is insanely delicious and super simple! I promise your guests will be happy no matter who wins (go Seahawks)!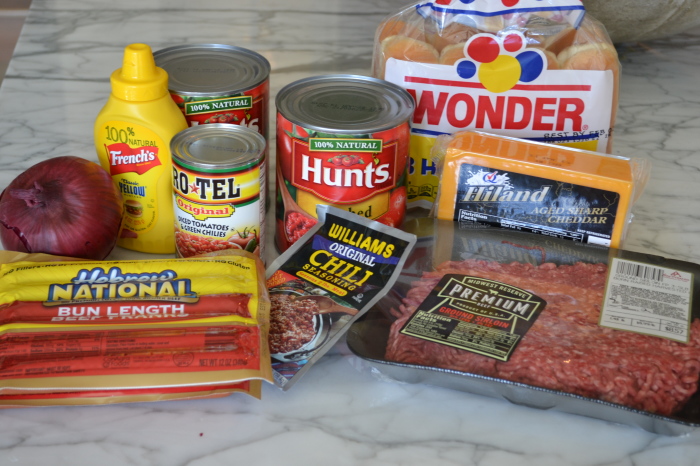 When I make these chili dogs I keep the chili super simple. For the simple chili all you need is some lean ground beef, diced tomatoes, some Rotel tomatoes and 1 package of Williams Original Chili Seasoning. Of course you will need hotdogs- I ALWAYS use Hebrew National Kosher all beef dogs, they really are the best! Get your favorite hotdog buns, some red onion and mustard and you are good to go!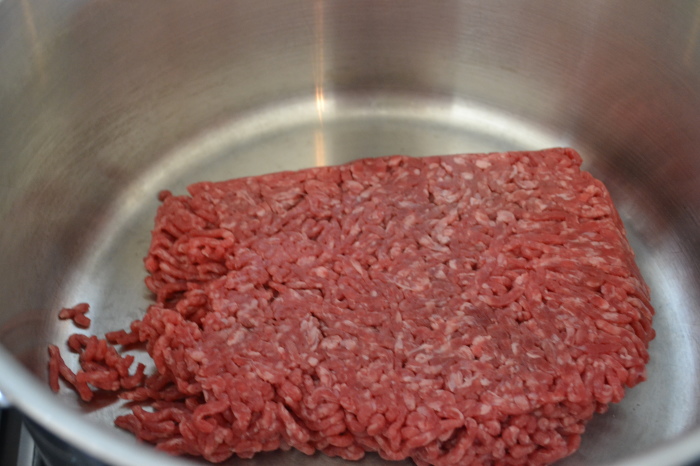 Start the chili by browning the lean ground beef in a large pot (about 10 minutes)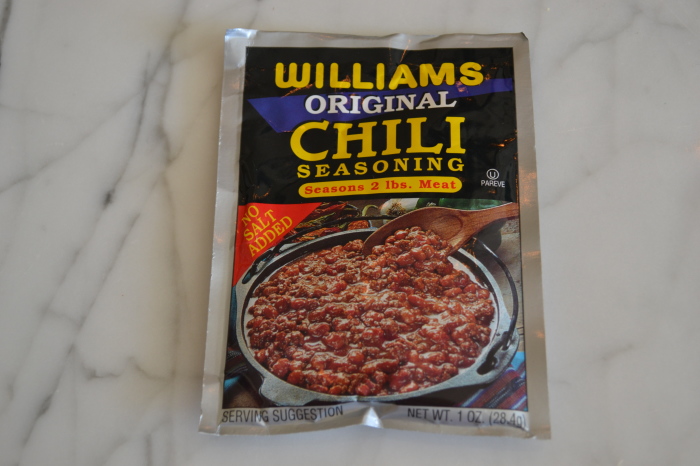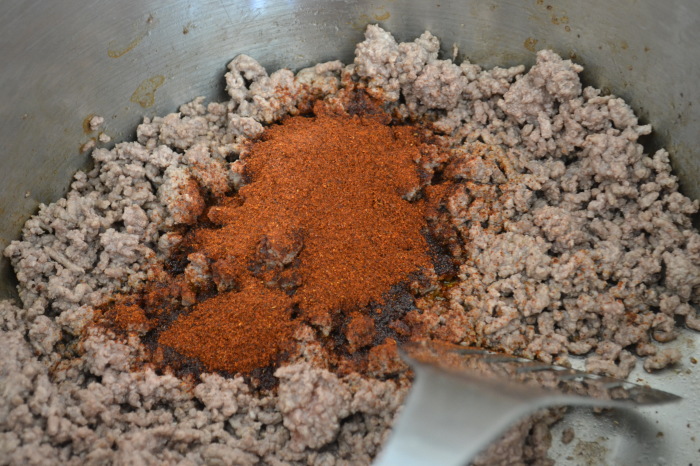 Next, add in the seasoning. I usually don't use seasoning packets, but this one is really great and it makes this chili even easier! If you are feeling ambitious and you want a spicy chili dog, use our Cowboy Chili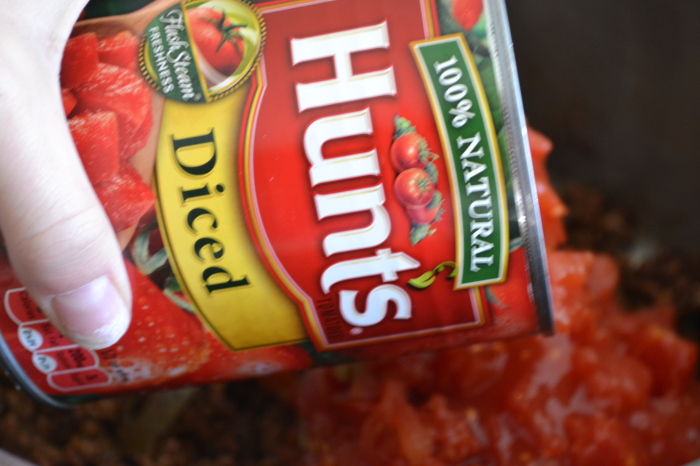 After you season the meat, add in one large can of diced tomatoes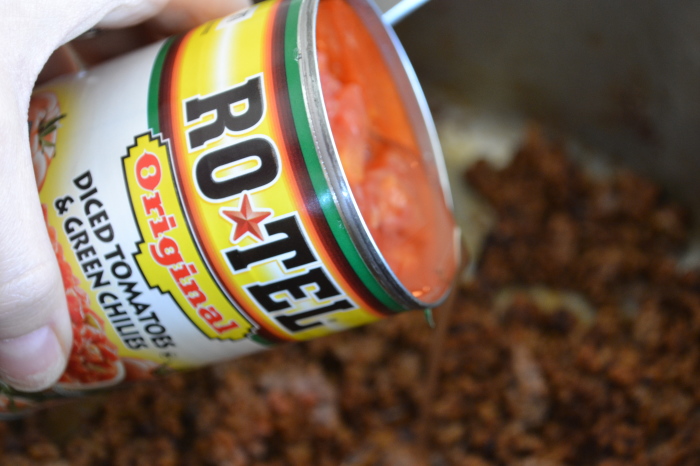 Next, add in a small can of Rotel tomatoes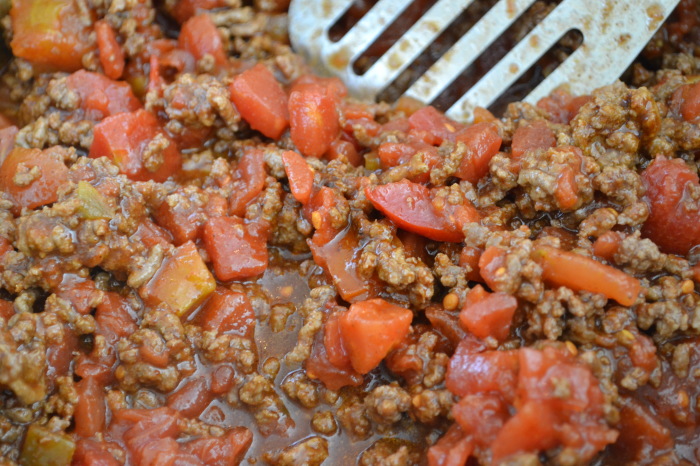 Stir everything together and bring the chili to boil. When it reaches a boil, turn down the heat and let it simmer for about 20 minutes.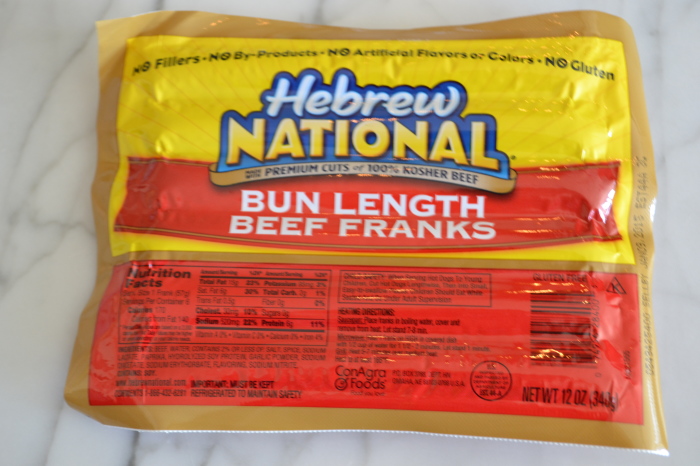 For the dogs- you have to try Kosher all beef franks, they are my favorite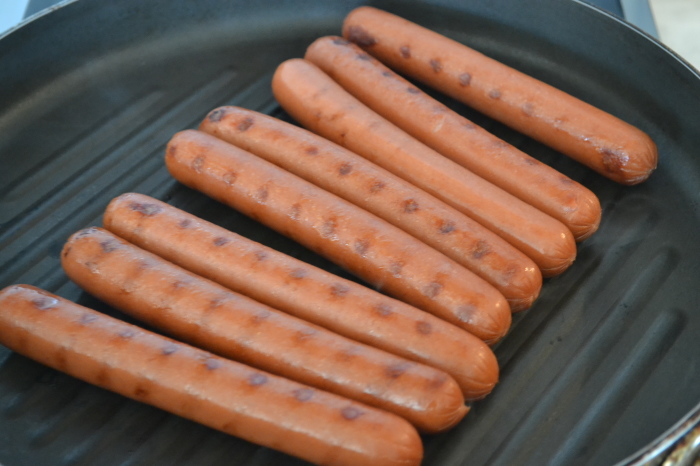 I grill my dogs on a grill pan, but you could use a sauté pan too. Just grill them until they have some grill marks and they are heated through (about 10-12 minutes).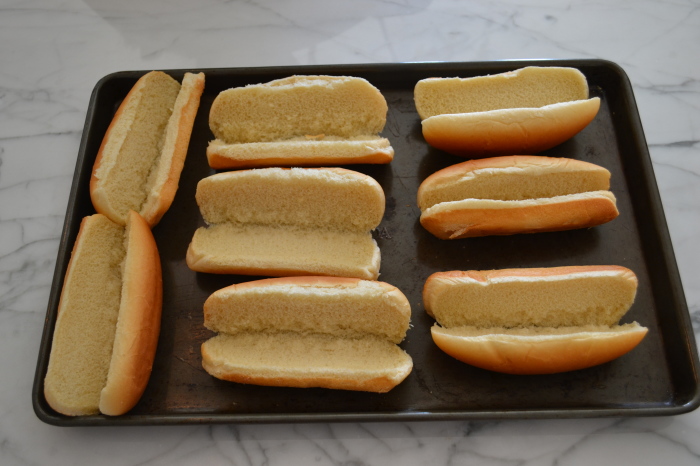 Place the buns on a baking sheet with sides. If you will not serve the chili dogs immediately, try toasting the buns for about 5 minutes in a 400 degree oven before you put assemble them, then pop them back in the oven to melt the cheese.
Grate some sharp cheddar cheese. I love the flavor of sharp cheddar and I think it is absolutely perfect for these chili dogs!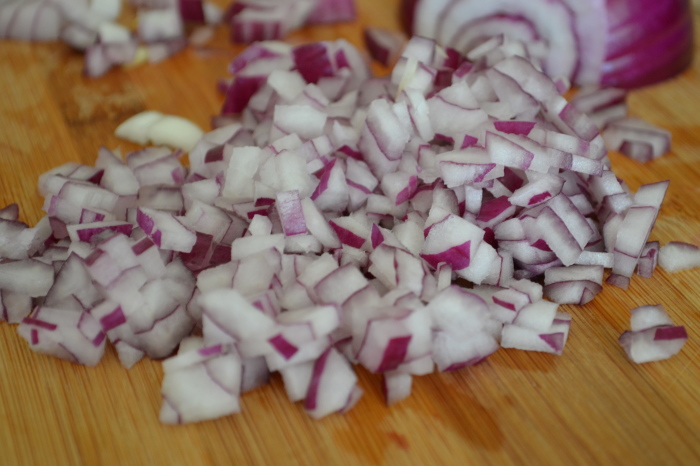 Dice up half of a red onion. If you want a milder onion flavor, you can use a green onions.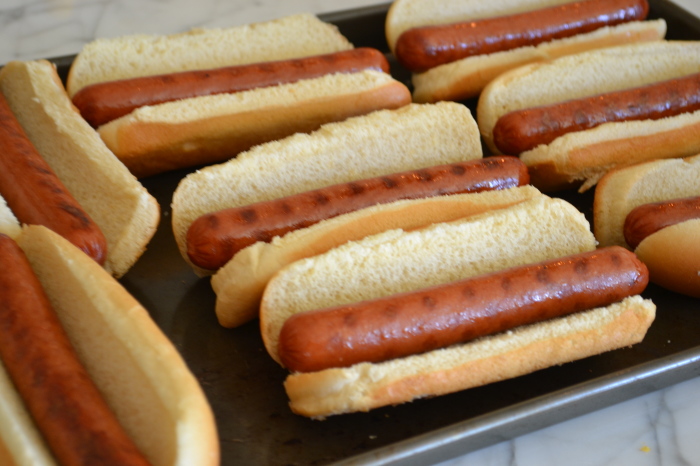 Place a dog in each bun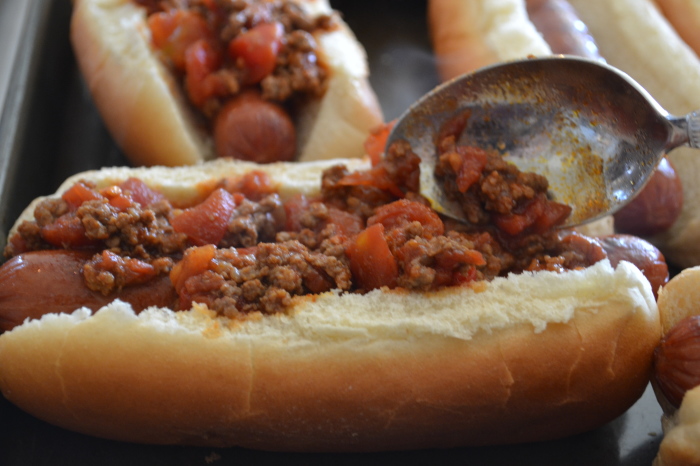 Spoon on as much chili as you want (don't go too crazy- the bun will get soggy!)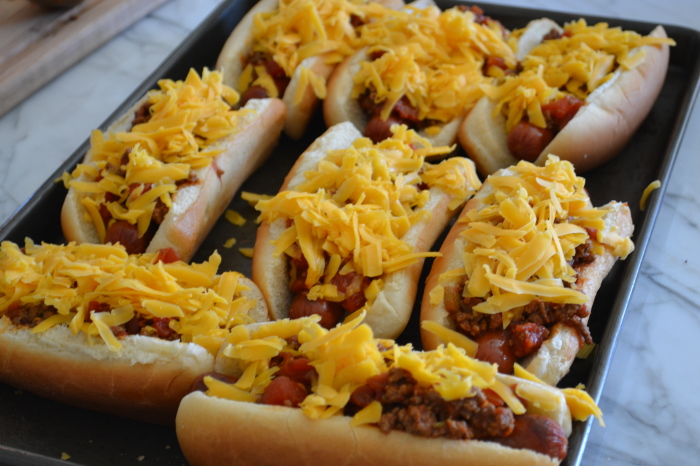 Top each dog with sharp cheddar cheese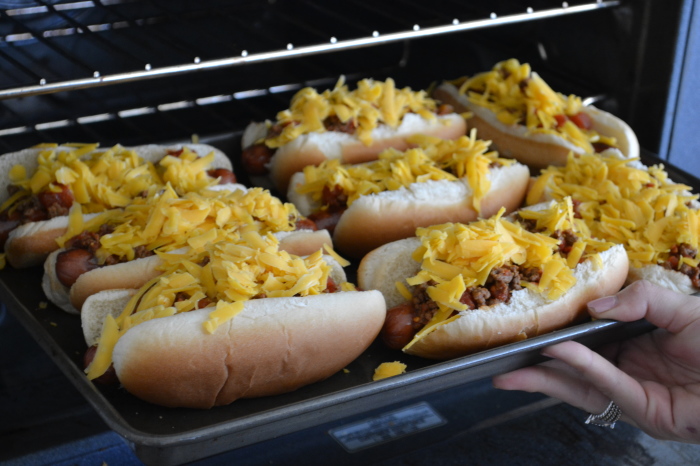 Pop the chili dogs in a 400 degree oven for 5-7 minutes until the cheese is melted and the bun is toasted.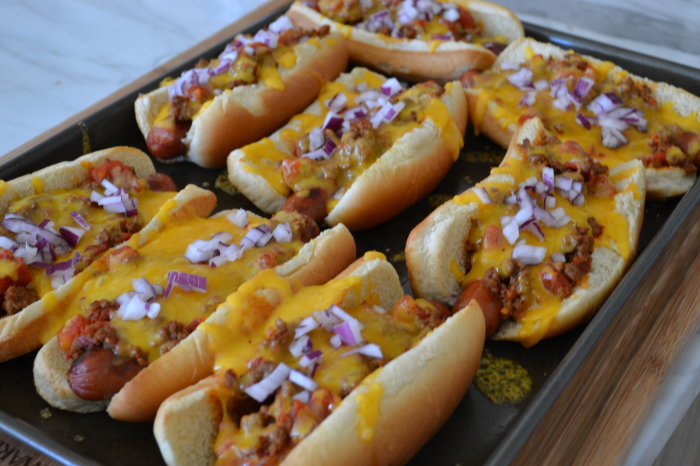 Top each dog with some diced red onion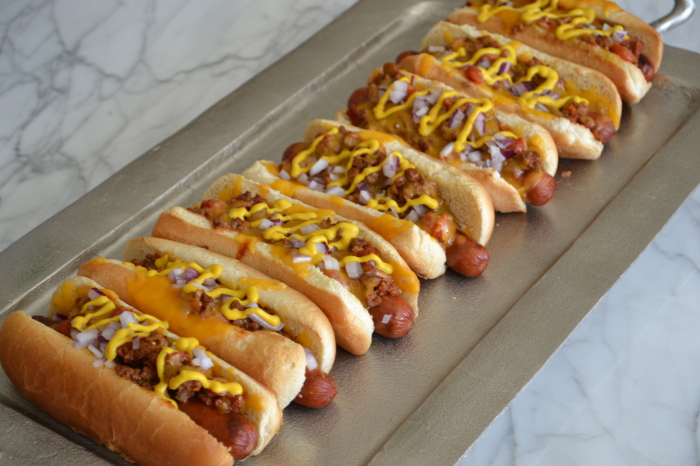 Finish with yellow mustard and enjoy! You can serve these immediately or if you are having a party, set up a chili dog bar so your guests can make their own dog!
Ingredients
Simple Chili

1lb lean ground beef
1 28oz can diced tomatoes
1 8oz can Rotel tomatoes
1 pack Williams Original chili seasoning

Dogs

8 hotdog buns
8 Hebrew National all beef Kosher franks
8oz sharp cheddar cheese, shredded
1/2 red onion, diced
Mustard
Instructions
Simple Chili

Brown the ground beef in a large pot
When the beef is cooked, add in the chili seasoning and stir
Add the diced tomatoes and Rotel tomatoes
Bring to a boil and then reduce the flame to medium low and simmer for about 20-30 minutes

Dogs

Preheat the oven to 400
Heat a grill pan or large skillet over a medium-high flame
Place the hotdogs on the skillet and cook for about 10-12 minutes until they have grill marks and are heated through
Place the hotdog buns on a large baking sheet with sides
Place a hotdog in each bun and then spoon on some of the chili
Top the chili dogs with the shredded cheese
Bake the chili dogs in the 400 degree oven for 5-7 minutes until the cheese is melted and the bun is toasted.
When the dogs are done, top with the red onion and mustard.
Notes
If you are not serving these immediately, toast the buns for about 5 minutes at 400 degrees before you assemble the chili dogs. This will help keep them from getting soggy. You can also set up a chili dog bar so your guests can help themselves!
http://martinfamilystyle.com/classic-chili-dogs/
Usually there is no need to visit apothecary every day you going to get medicaments. Nowadays, it is formidably to select of repute web-site. Let's talk about various medicines exists. Revia treating alcoholism addiction in adults, as part of a complete treatment program. Again it may also be used to treat other complaint as determined by your soundness care purveyor. Cialis is a cost effective medicine for helping men to sustain an erection. What about cialis price and sexual dysfunctions? You may have heard about cheapest pharmacy for cialis A extended form of sexual dysfunction among men is the erectile disfunction. Such disorders commonly signal other diseases: low libido or erectile disfunction can be the symptom a strong health problem such as heart trouble. Why it happen? How common is erectile disfunction? Generally the treatment options may include sexual disfunction medications or hormone treatments. While Cialis is considered safe enough on their own, nevertheless, health care professionals say take it in large amounts could be unsafe. Follow all directions on your prescription label.