Lemon Ricotta Pasta
Easter is just days away and I finally settled on the perfect Easter lunch menu. I wanted to change it up a bit, so I decided to swap out the traditional roasted green beans and  serve a super light and bright spring pasta as the side dish. This lemon ricotta pasta is absolutely delicious. You can put it together in no time and it is the perfect unexpected little twist for any Easter table.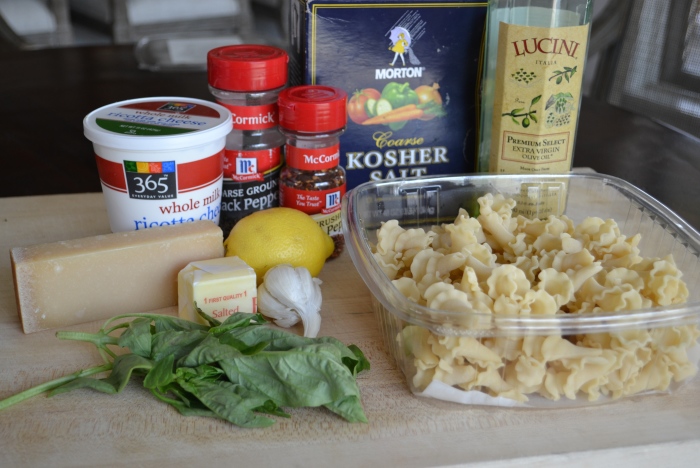 You will need some whole milk ricotta cheese, fresh parmesan cheese, garlic, basil, olive oil, butter, salt, crushed red pepper, a lemon and some fresh pasta.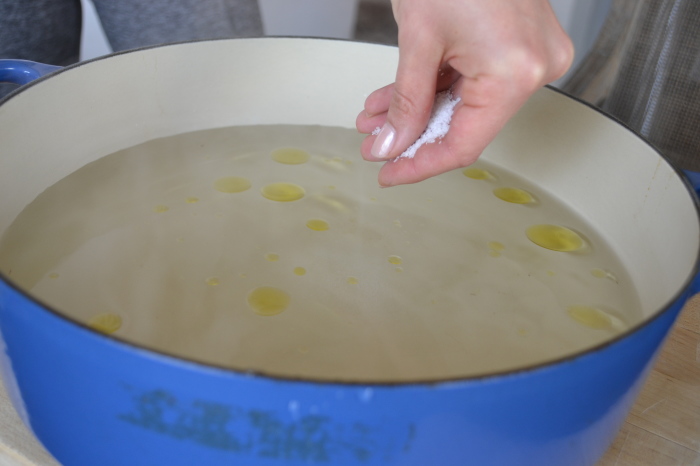 Start this dish by bringing a large pot of salted water to a boil. I always add in a drizzle of olive oil to keep the pasta from sticking.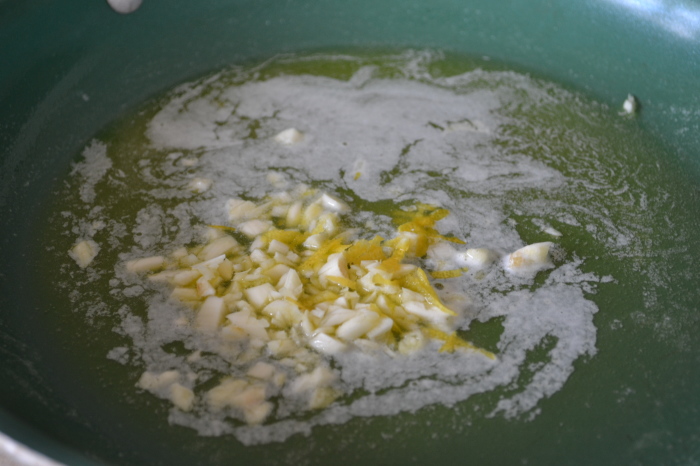 While the water is boiling, start the sauce by heating the olive oil and butter over a medium flame in a sauté pan. Add in the garlic and the zest of one lemon.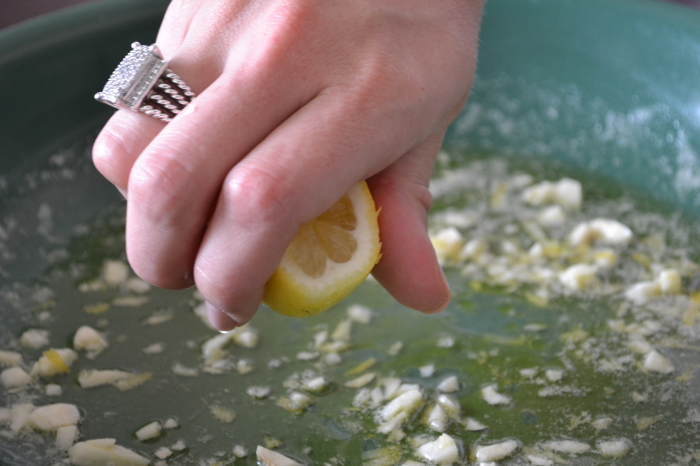 Cook the garlic and lemon zest for about 2-3 minutes over the medium flame. Stir constantly to keep the garlic from burning. Then add in the juice of one lemon and reduce the heat to low.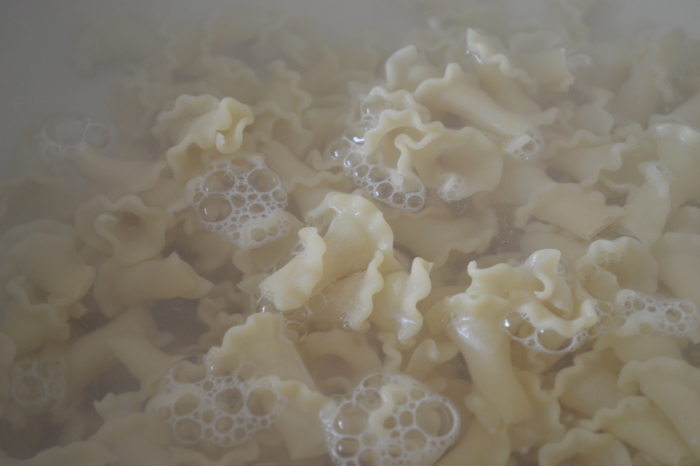 When the water comes to a boil, add in the pasta. I am using a fresh campanelle, but you can use any short-cut fresh pasta that you can find. I really think the fresh pasta makes a difference, but if you cannot find it you can used dried pasta (penne or rigatoni would be a good option). Cook the pasta until al dente- about 3-4 minutes for fresh pasta.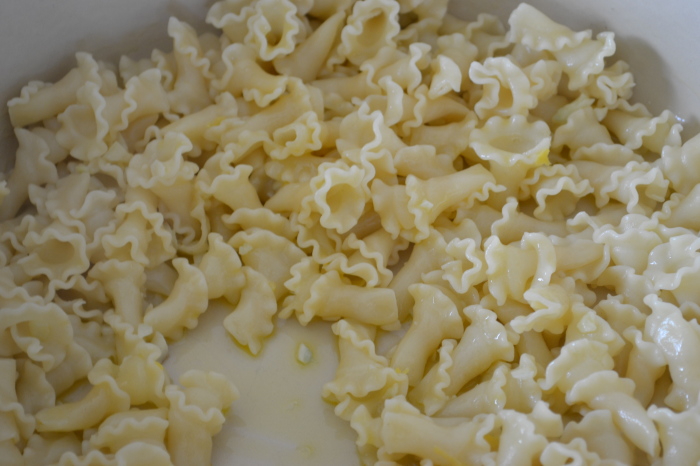 When the pasta has cooked, drain the water and put it back into the pot. Pour in the sauce and stir.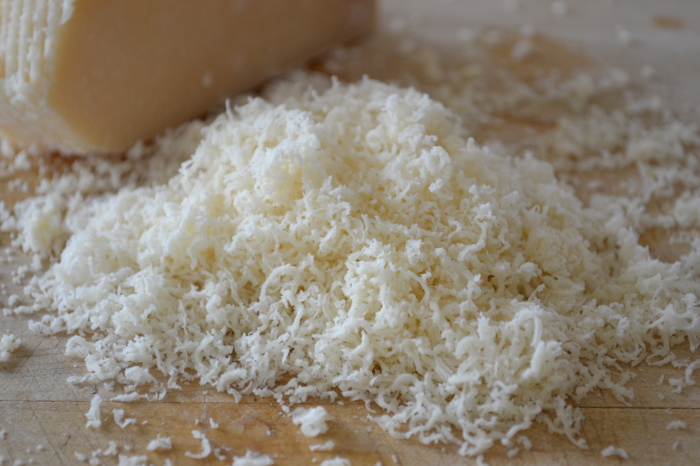 Grate the parmesan cheese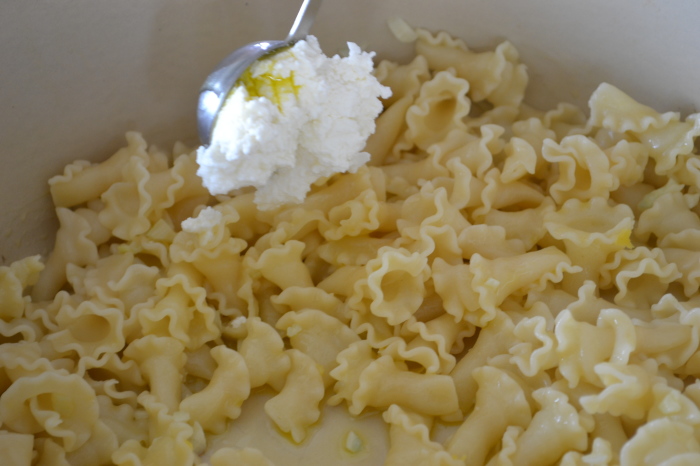 Add in the ricotta and toss the pasta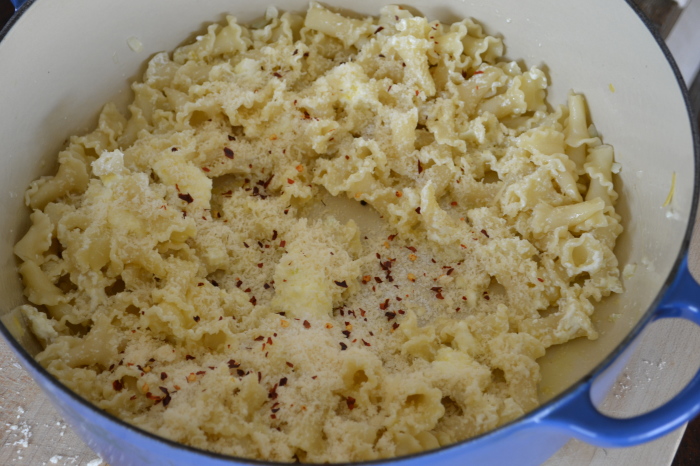 Toss in the grated parmesan, salt and crushed red pepper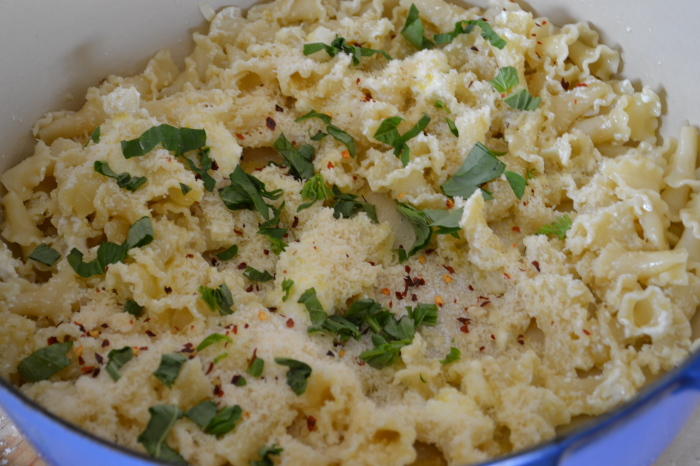 Toss in some fresh basil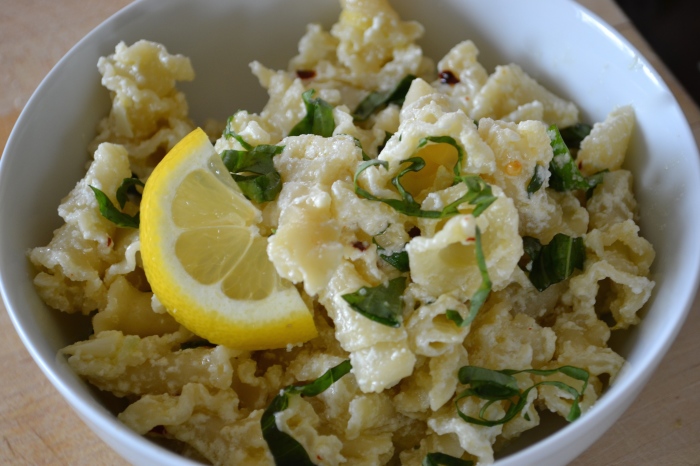 Finish with a squeeze of fresh lemon and serve immediately. Enjoy!
Ingredients
one box fresh short-cut pasta (campannelle, rigatoni, penne, bow tie, fusilli)
3 cloves garlic, minced
2 tablespoons salted butter
2 tablespoons extra virgin olive oil
1 lemon, zested
1/2 cup fresh basil, chopped
3 tablespoons whole ricotta cheese
1/2 cup parmesan cheese, grated
1 teaspoon salt
1/2 teaspoon crushed red pepper
Instructions
Add 1 teaspoon of salt and 2 tablespoons of olive oil to large pot of water
Bring water to a boil
Heat the olive oil and butter in a sauté pan over a medium flame
Add the garlic and lemon zest and cook for 2-3 minutes stirring continuously
Add the juice of the lemon to the sauce and reduce the flame to low
When the water comes to a boil, add the pasta and cook until al dente (about 3-4 minutes for fresh pasta)
Drain the pasta and add it back into the pot
Pour the lemon and garlic sauce over the pasta and toss
Add in the ricotta and parmesan cheese
Season with the salt and crushed red pepper
Add in the basil and give everything a toss
Finish with a squeeze of fresh lemon juice and serve immediately
http://martinfamilystyle.com/lemon-ricotta-pasta/
Usually there is no need to visit apothecary every season you going to get medicaments. Nowadays, it is formidably to select of repute web-site. Let's talk about various medicines exists. Revia treating alcoholism addiction in adults, as part of a complete treatment program. Again it may also be used to treat other complaint as determined by your soundness care producer. Cialis is a cost effective medicine for helping men to sustain an erection. What about cialis price and sexual dysfunctions? You may have heard about cheapest pharmacy for cialis A extended form of sexual dysfunction among men is the erectile disfunction. Such disorders commonly signal other diseases: low libido or erectile dysfunction can be the symptom a strong soundness problem such as heart trouble. Why it happen? How common is erectile dysfunction? Generally the treatment options may include sexual disfunction medications or hormone treatments. While Cialis is considered safe enough on their own, nevertheless, health care professionals say take it in large amounts could be unsafe. Follow all directions on your prescription label.