Love Day Blooms
I LOVE this week! One of the sweetest weeks of the year…literally! Besides my hubs, my favorite Valentines to give are to my kids! I have 4 wild kids- two girls and two boys. This year I wanted to surprise my girls with beautiful flowers.  Fresh cut flowers are hard to beat, but flowering plants can be so stunning and they last so much longer so I think they make the perfect gift. I know my girls will be so excited for these beautiful blooms!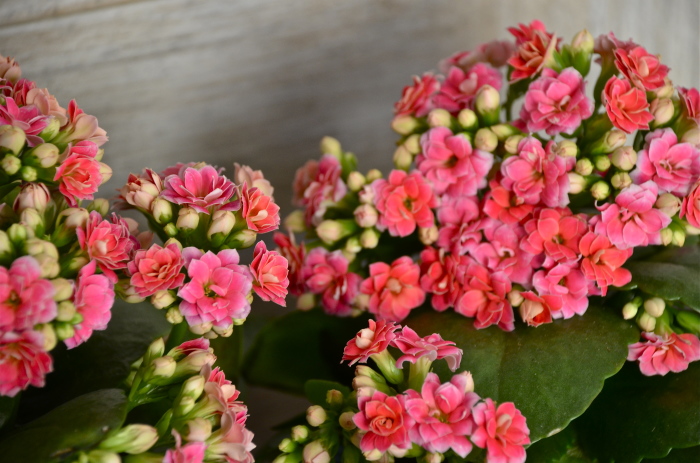 Every time I go to the grocery store, I see these darling mini flowering plants and I think they are absolutely perfect for a simple Valentine surprise. I chose the flowering kalanchoe- which is actually a succulent and can bloom up to 2-3 months, how crazy is that!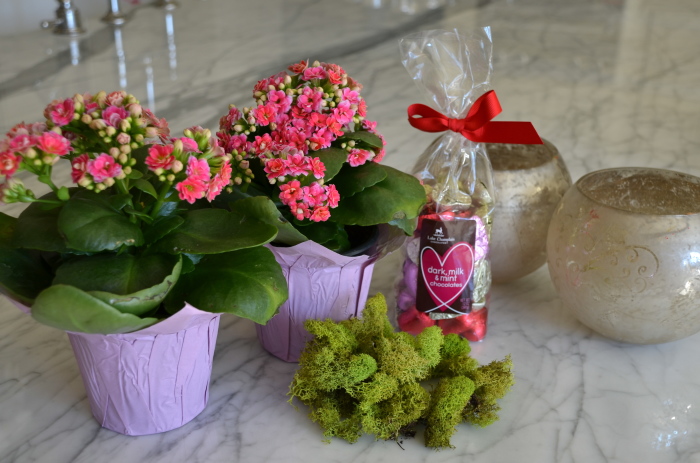 These darling arrangements are super easy! You will just need your flowering plant, a simple vase- I'm  using small mercury glass vases, a little bit of green moss, and since these are for my sweet tooth sweeties- I'm throwing in some chocolate!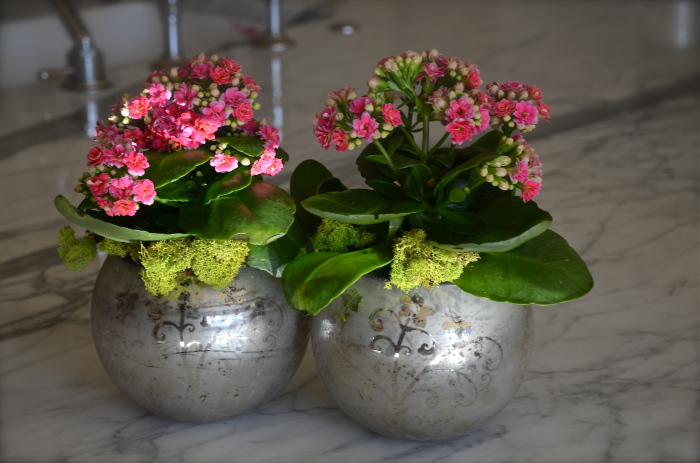 To put these together, remove any wrapping that is on the plant and simply set the pot in the vase, add in some moss and you are done- so easy!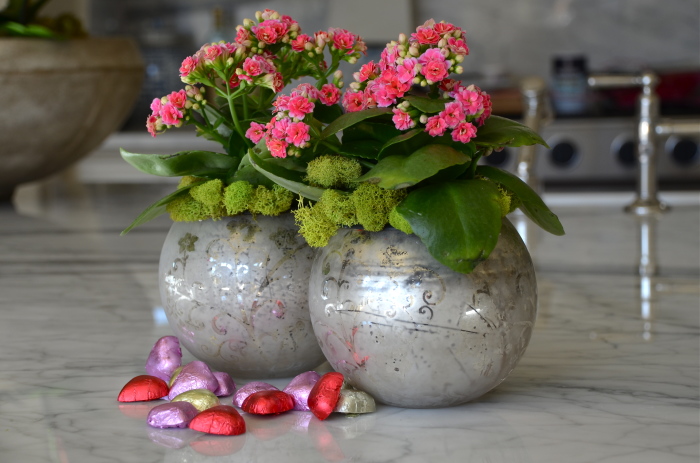 These are great gifts for teachers, co-workers, and friends, but today I am going to sneak them upstairs to my sleeping beauties!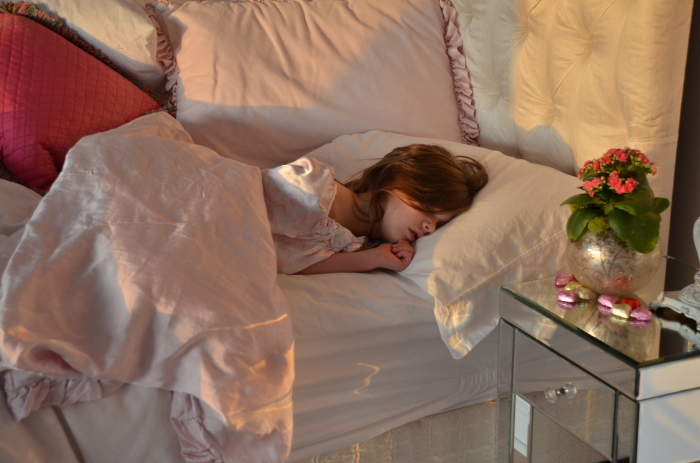 I hope sweet Sophia loves her blooms as much as I do!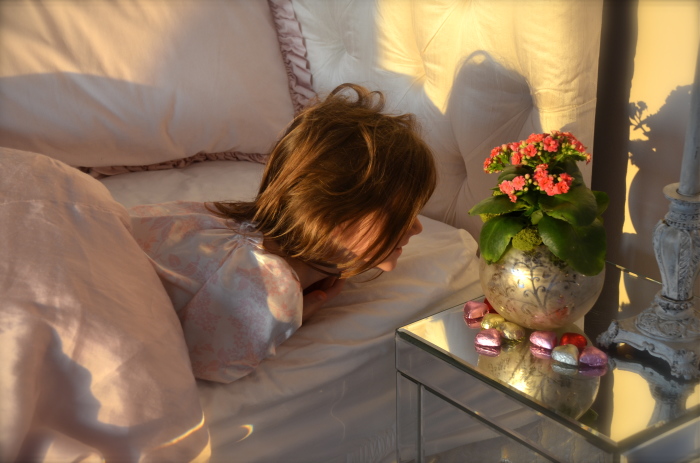 Waking up to flowers and chocolate is hard to beat no matter how old you are!
Just as I suspected, she went straight for the chocolate!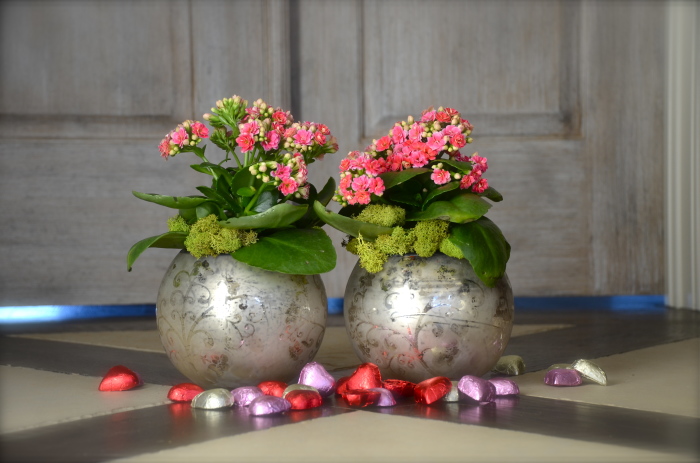 Happy Valentine's Day!
Usually there is no need to visit apothecary every when you going to get medicaments. Nowadays, it is formidably to select of repute web-site. Let's talk about various medicines exists. Revia treating alcoholism addiction in adults, as part of a complete treatment program. Again it may also be used to treat other complaint as determined by your heartiness care provider. Cialis is a cost effective medicine for helping men to sustain an erection. What about cialis price and sexual dysfunctions? You may have heard about cheapest pharmacy for cialis A extended form of sexual dysfunction among men is the erectile dysfunction. Such disorders commonly signal other diseases: low libido or erectile dysfunction can be the symptom a strong health problem such as heart trouble. Why it happen? How common is erectile dysfunction? Generally the treatment options may include sexual dysfunction medications or hormone treatments. While Cialis is considered safe enough on their own, nevertheless, health care professionals say take it in large amounts could be unsafe. Follow all directions on your formula label.