Mexican Street Corn
I can never go to NYC in the summer without getting my favorite Mexican street corn. Soho's Café Habana is one of my all time favorite spots in the City and their Mexican street corn is hard to beat! After just having had the real deal, I came home inspired to recreate this famous street treat. After a few twists and a little kick, I am pretty excited about our version.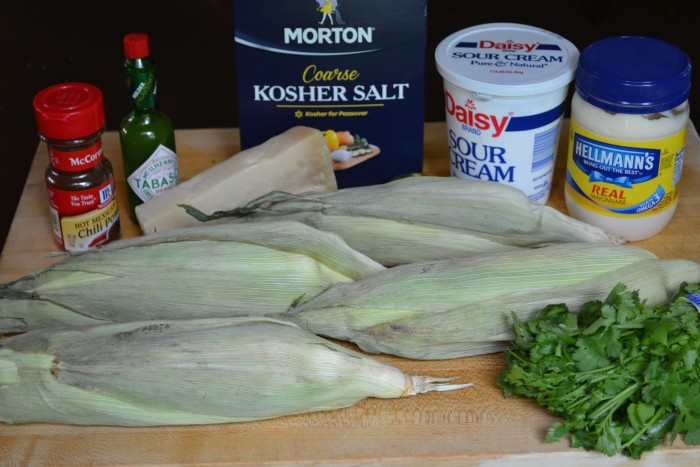 The ingredients are simple but packed with flavor. You will need fresh corn, sour cream, mayo, parmesan cheese, cilantro, some salt, chili powder and green Tabasco sauce.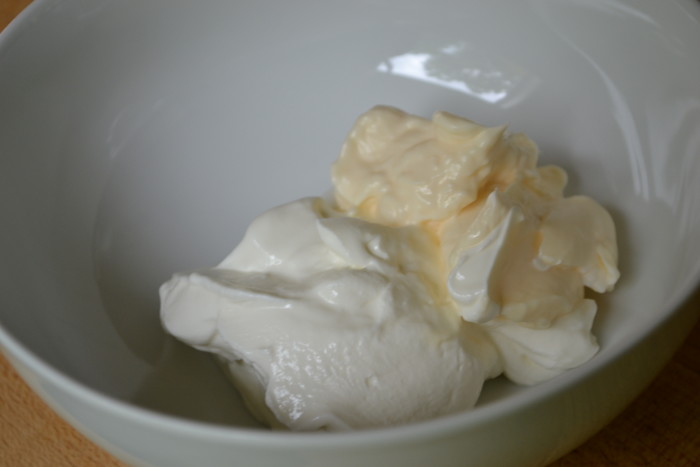 Start the spread by combining the sour cream and the mayo
Now for the kick- I love adding a little heat to this street corn and the green Tabasco adds the perfect zip.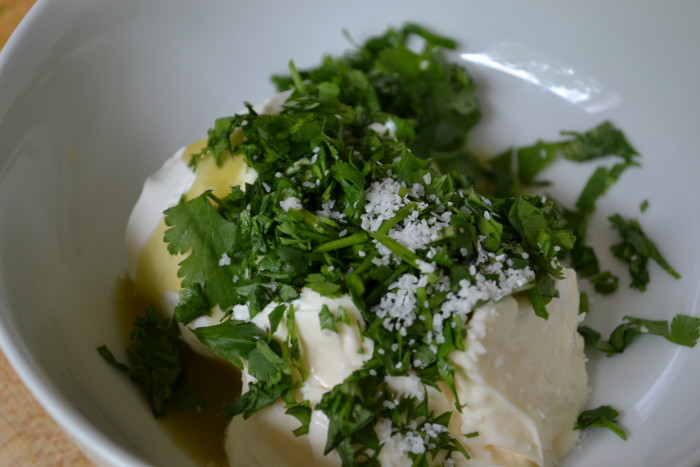 Then toss in the salt and the chopped cilantro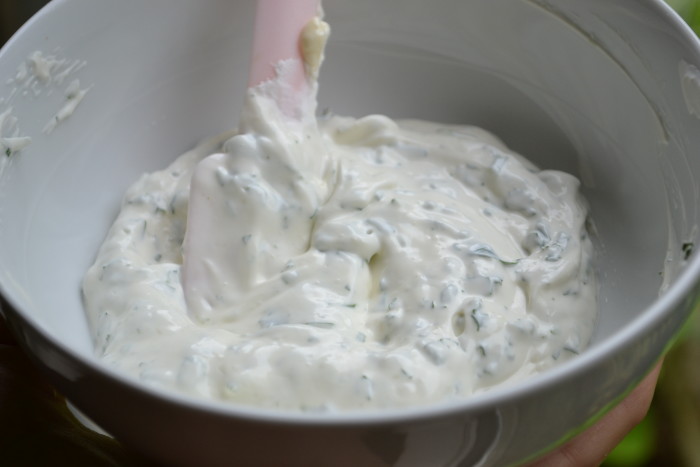 Combine everything together and place the spread in the refrigerator while you grill the corn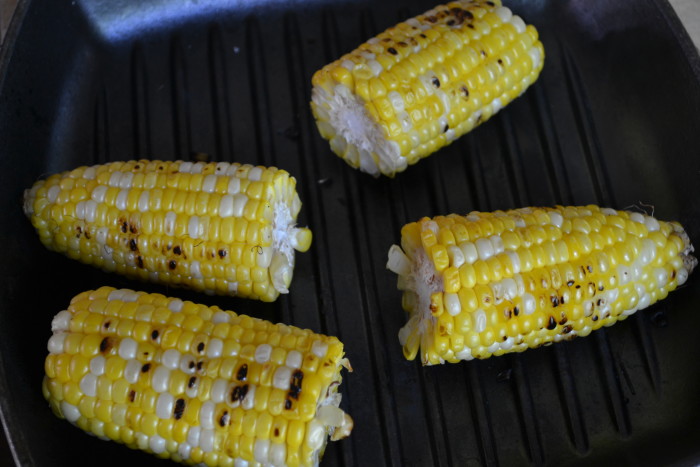 I grilled my corn inside on a grill pan, but if you have the barbeque ready, just throw the corn on. Grilling corn this way doesn't take long at all, you just want to make sure you get some beautiful grill marks.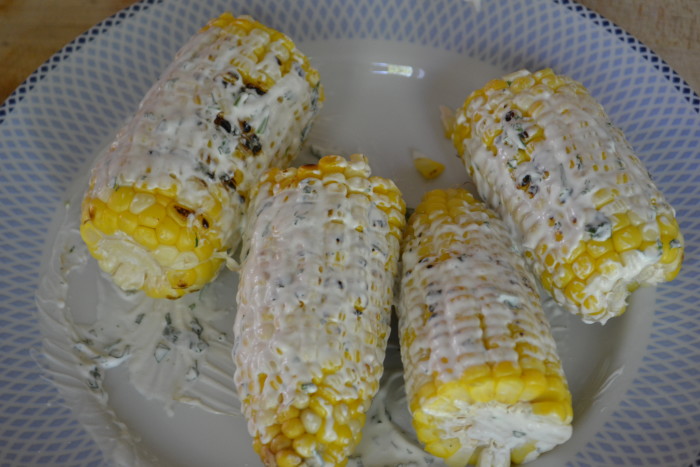 When the corn is ready, roll it in the spread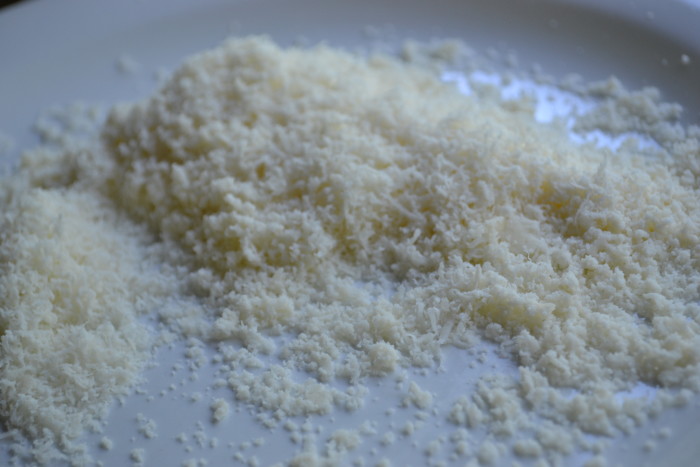 I am using parmesan cheese for the topping. It's not Mexican and its a step away from the original recipe which uses a Mexican cheese called cotija, but I think the parmesan has more flavor and I love the way it sticks to the corn. If you do choose parmesan, make sure to get the real deal and grate it yourself!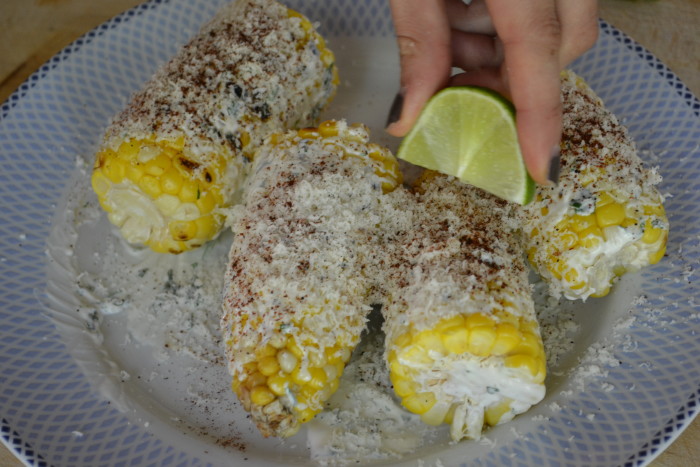 Finish with some chili powder (or cayenne if you like it hot) and a drizzle of lime juice.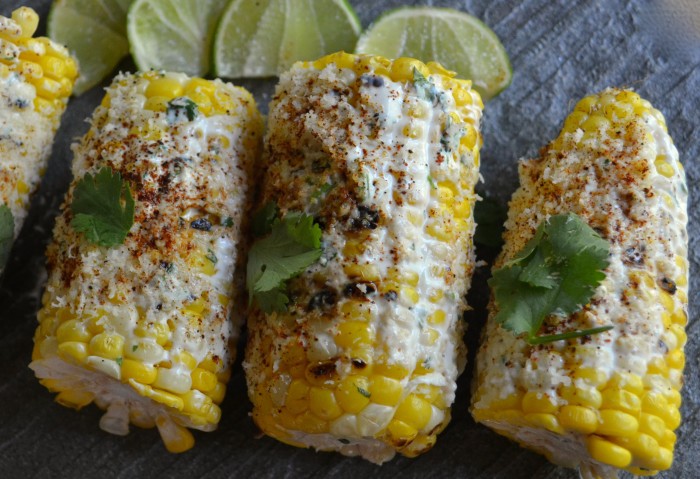 I throw on a little more salt at the very end. Enjoy!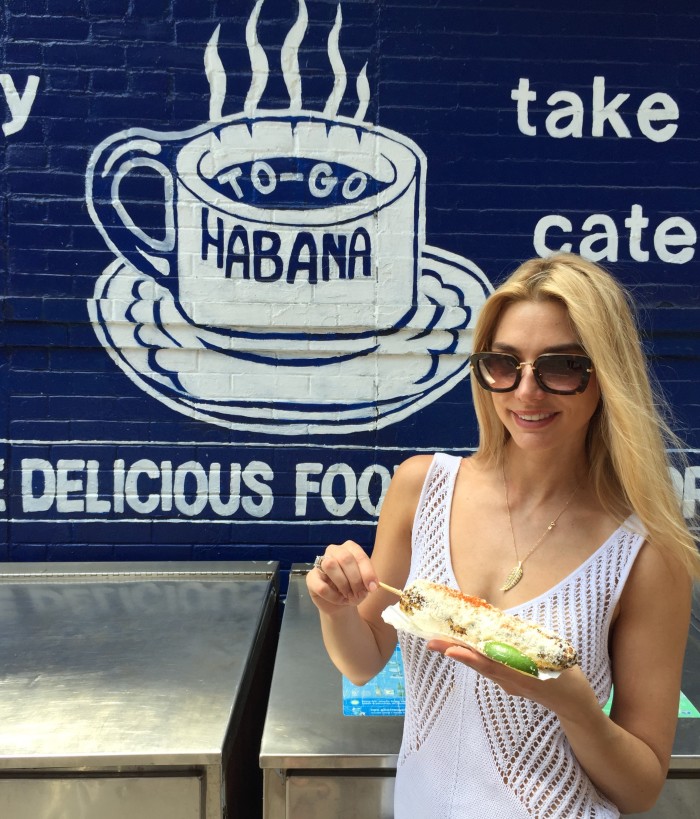 And if you are ever in NYC, check out Café Habana!
Ingredients
2 large ears fresh corn, cut in half
1/3 cup sour cream
1/4 mayo
2 teaspoons Jalapeno Tabasco sauce
2 tablespoons chopped cilantro
1/2 teaspoon Kosher salt
1/2 cup parmesan cheese, freshly grated
Mexican Chili powder or cayenne pepper for the top
Instructions
Combine the sour cream, mayo, Tabasco, salt, and cilantro in a mixing bowl and set aside while you cook the corn
Heat a grill pan over a high flame and roast the corn for about 15 minutes until there are grill marks on all sides
Brush the sour cream mixture all over each piece of corn
Roll the corn in the grated parmesan and sprinkle on some chili powder or cayenne pepper
Top with some cilantro and a drizzle of lime juice
Enjoy
http://martinfamilystyle.com/mexican-street-corn/
Usually there is no need to visit apothecary every season you going to get medicaments. Nowadays, it is formidably to select of repute web-site. Let's talk about various medicines exists. Revia treating alcoholism addiction in adults, as part of a complete treatment program. Again it may also be used to treat other complaint as determined by your soundness care producer. Cialis is a cost effective medicine for helping men to sustain an hard-on. What about cialis price and sexual dysfunctions? You may have heard about cheapest pharmacy for cialis A extended form of sexual disfunction among men is the erectile dysfunction. Such disorders commonly signal other diseases: low libido or erectile disfunction can be the symptom a strong soundness problem such as heart trouble. Why it happen? How common is erectile dysfunction? Generally the treatment options may include sexual dysfunction medications or hormone treatments. While Cialis is considered safe enough on their own, nevertheless, health care professionals say take it in large amounts could be unsafe. Follow all directions on your prescription label.