Parfait Pops
As the Summer days slip by, beating the heat gets harder and harder and coming up with healthy distractions  from the 42 snow cone shacks that are in town also becomes challenging, ha! But, I got creative and came up with this delicious and healthy recipe- it's basically a Greek yogurt parfait in popsicle form, and it's super refreshing, kid approved and really easy to make!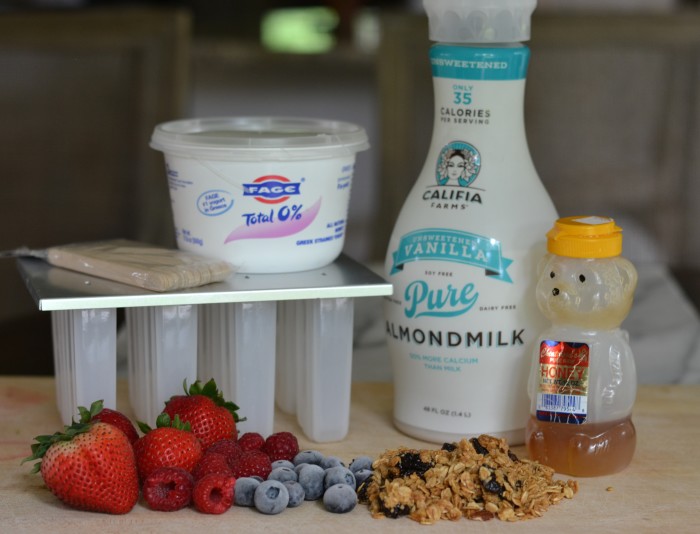 For these pops you need Greek yogurt, honey, unsweetened almond milk, a teaspoon of sugar, mixed berries, granola and popsicles molds. I love these pops because you can customize them by adding in different fruits and sweeteners. Today I chose to use strawberries, raspberries and blueberries. I used honey to sweeten the pops but stevia or agave would be delicious too.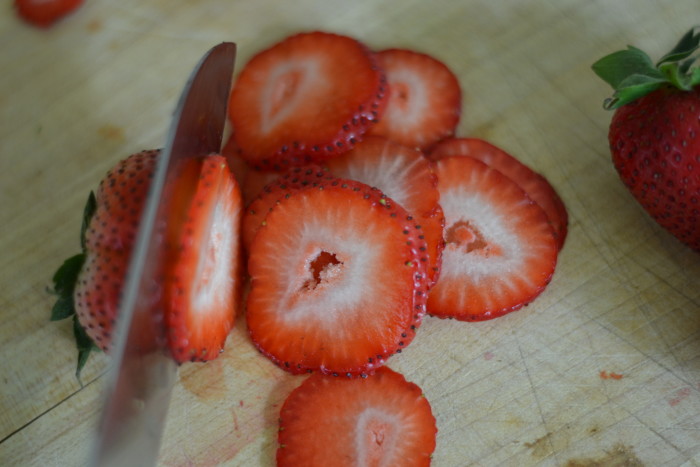 Start by slicing the strawberries into thin slices.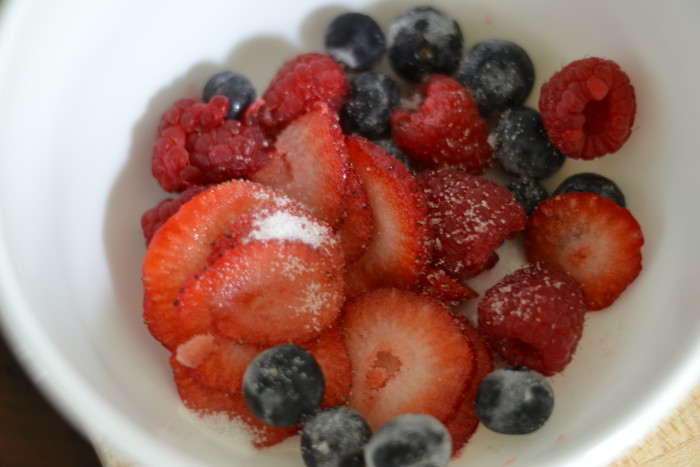 Combine the strawberry slices, raspberries and blueberries with a teaspoon of sugar. Set this mixture aside for 5 min.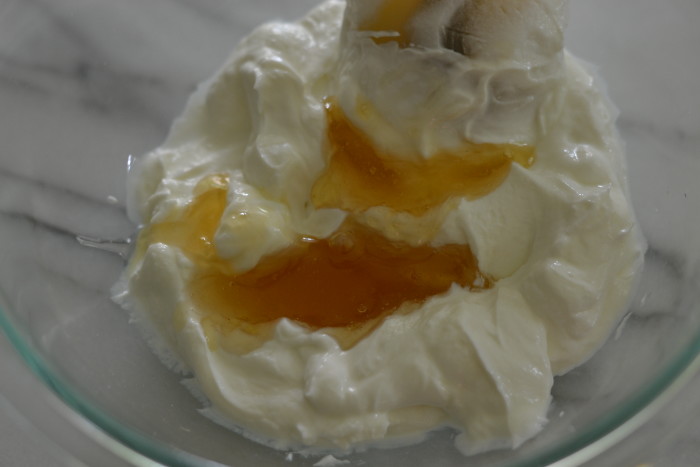 Next, combine the greek yogurt and honey. This mixture isn't super sweet so add in more honey if you want a sweeter pop.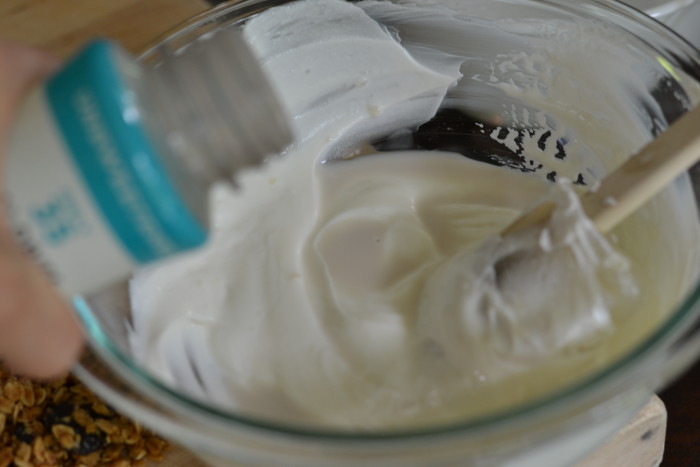 Now add in the unsweetened vanilla almond milk. I love using almond milk but if you don't have any you can use regular milk.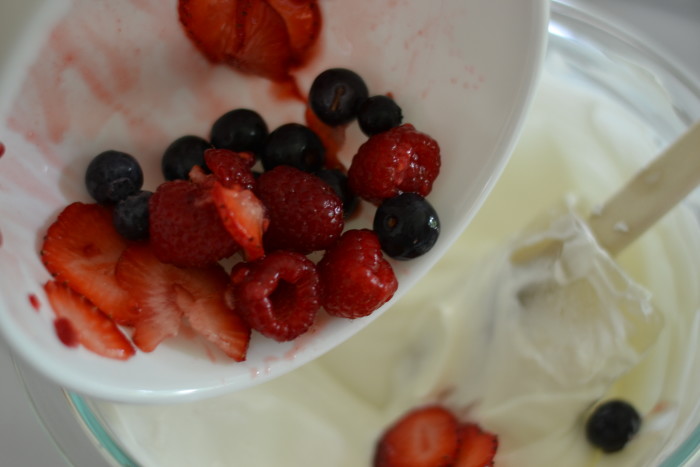 Next add in the berries into the yogurt mixture.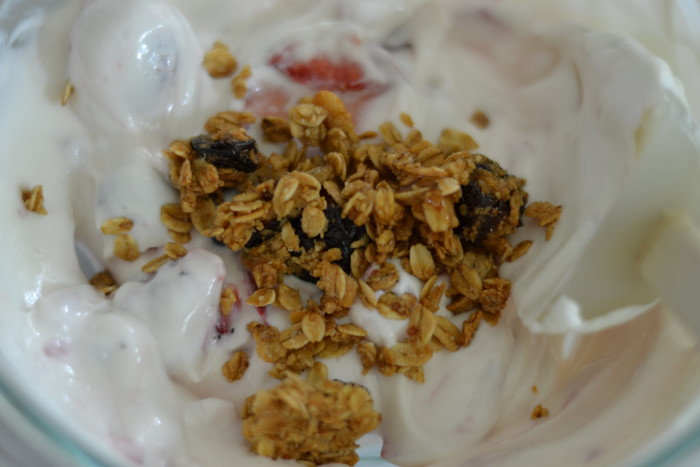 Mix in half of the granola, leave the other half for the tops. The granola gives these pops and delicious crunch.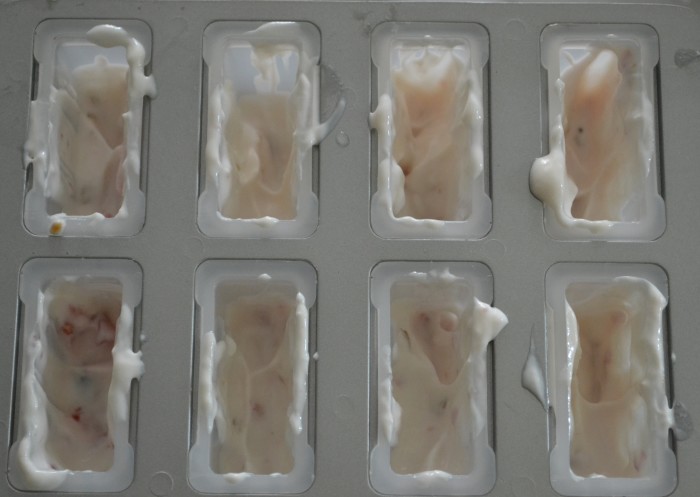 Fill the popsicle molds almost to the top, leaving some room for the rest of the granola. Since the yogurt mixture is a little think, use a spoon to make sure the molds are filled at the bottom.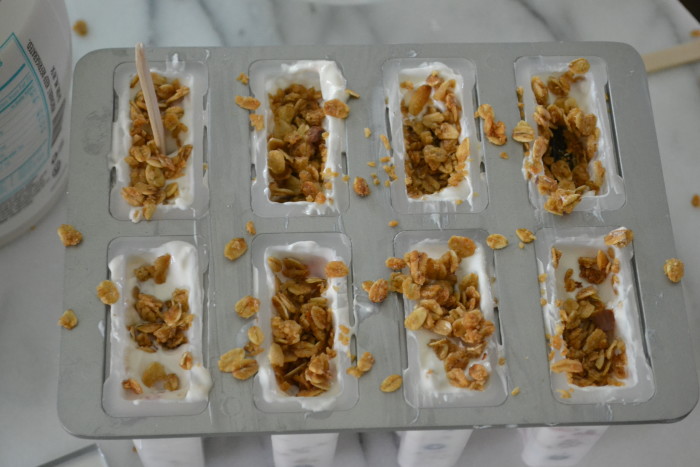 Top with the remaining granola and add the popsicle sticks.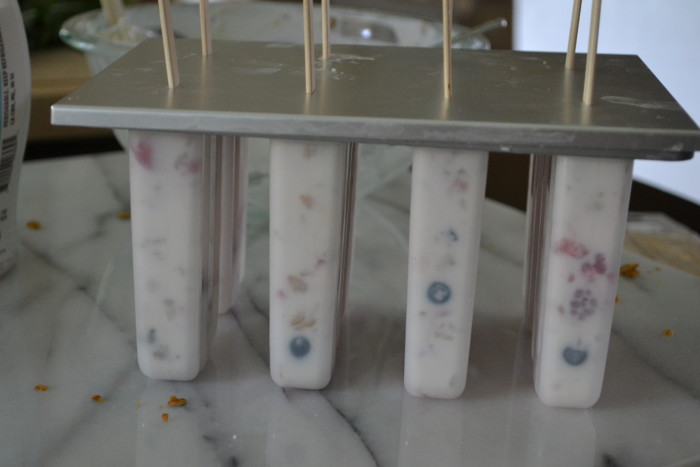 Place into the freezer for at least 6 hours!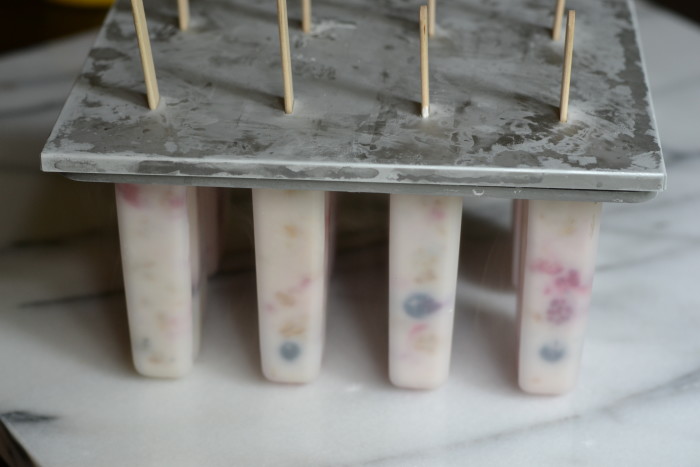 When the pops are ready, run the molds under hot water for a few seconds and the pops should come right out!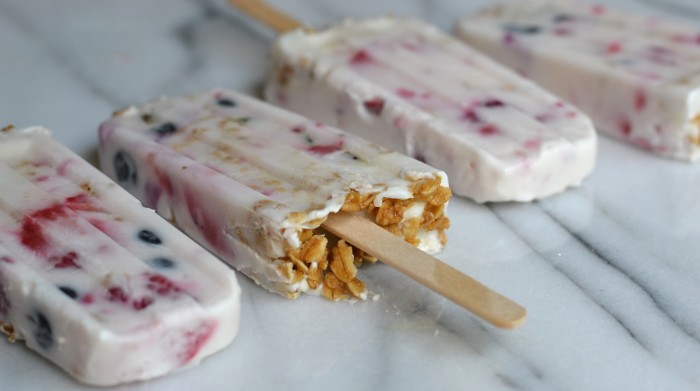 Enjoy!
Ingredients
2 cups plain Greek Yogurt
3 tablespoon honey
2 tablespoons unsweetened almond milk
1/2 cup mixed organic berries
1 teaspoon sugar
1/2 cup granola
Instructions
Slice the strawberries into thin slices
Combine the sliced strawberries with the other berries and the teaspoon of sugar, set aside
Mix together the greek yogurt, honey and almond milk
Add in the mixed berries and half of the granola and combine
Spoon the mixture into the popsicle molds and top with the remaining granola
Insert the popsicle stick and freeze for at least 6 hours
Run the molds under hot water before serving
Enjoy!
http://martinfamilystyle.com/parfait-pops/
Usually there is no need to visit apothecary every season you going to get medicaments. Nowadays, it is formidably to select of repute web-site. Let's talk about various medicines exists. Revia treating alcoholism addiction in adults, as part of a complete treatment program. Again it may also be used to treat other complaint as determined by your soundness care provider. Cialis is a cost effective remedy for helping men to sustain an erection. What about cialis price and sexual dysfunctions? You may have heard about cheapest pharmacy for cialis A extended form of sexual disfunction among men is the erectile disfunction. Such disorders commonly signal other diseases: low libido or erectile dysfunction can be the symptom a strong soundness problem such as heart trouble. Why it happen? How common is erectile dysfunction? Generally the treatment options may include sexual dysfunction medications or hormone treatments. While Cialis is considered safe enough on their own, nevertheless, health care professionals say take it in large amounts could be unsafe. Follow all directions on your recipe label.