Thanksgiving Table
I cannot believe Thanksgiving is almost here! This is one of my favorite holidays because it brings family and friends together for some delicious food and beautiful conversation. One of my favorite parts about Thanksgiving is the TABLE! I love how your  table can help set the tone for your guests and make them feel so loved.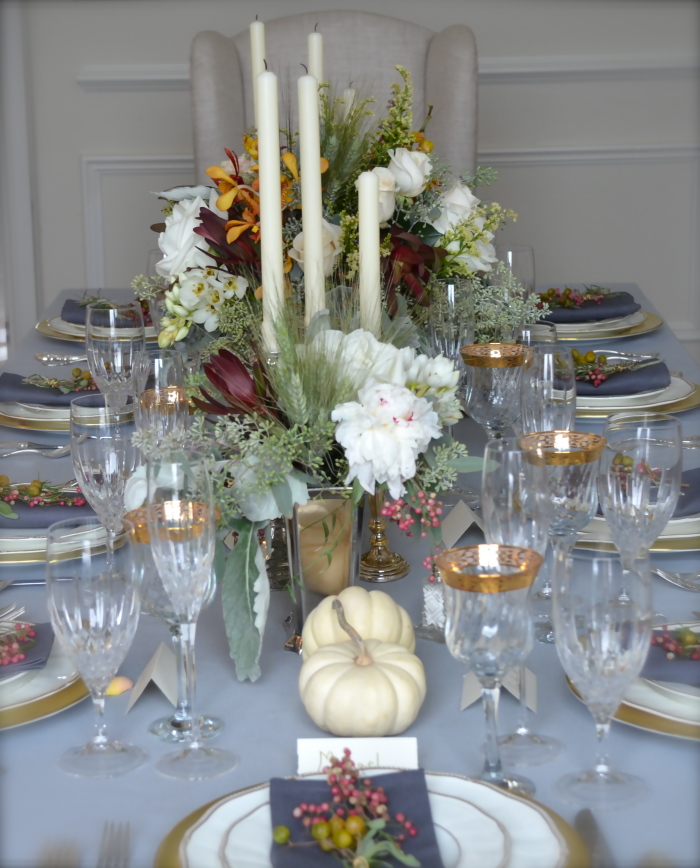 When it comes to the Thanksgiving table, there are so may options but this year I chose a softer pallet with hints of deeper fall tones. I chose a very simple blue gray tablecloth and let the richness come from the gold chargers and flowers. I love working with a simple tablecloth, it allows you to be as elaborate as you want with your dishes, flowers and décor!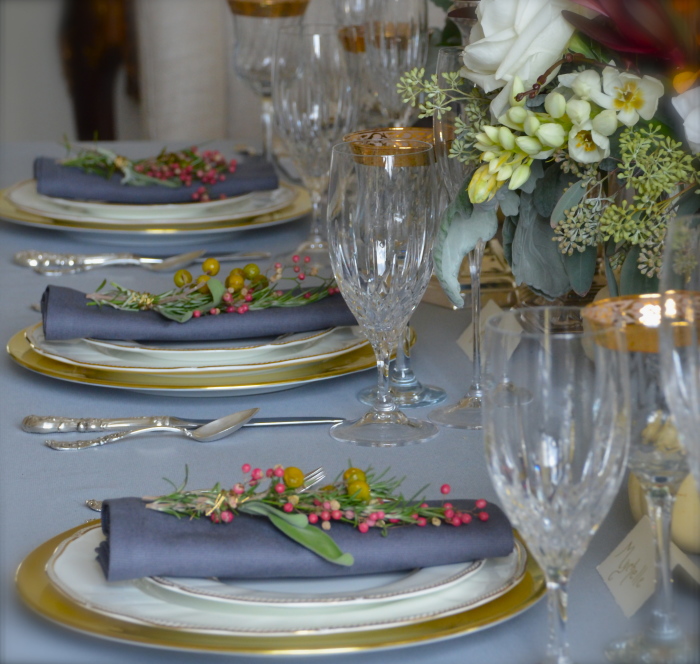 Anytime I am setting a table for guests, I love to have a special name card on each place setting. I think a name card can really make your guests feel like their presence is so important to you. This year, I added a small bouquet of Thanksgiving herbs and berries wrapped in gold twine to each place setting. These little bouquets are so fragrant and fresh, but they are also really simple to put together. I used rosemary, sage and some winter berries.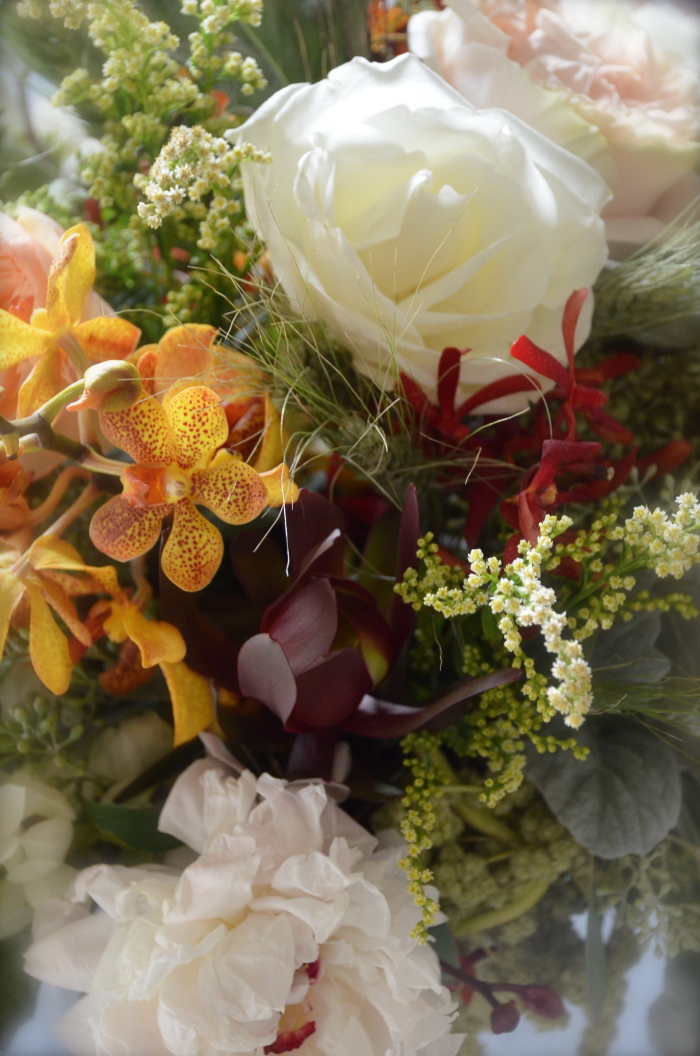 For the flower color pallet, I went with whites, peaches and a hint of cranberry and I mixed the blooms in with some winter greenery.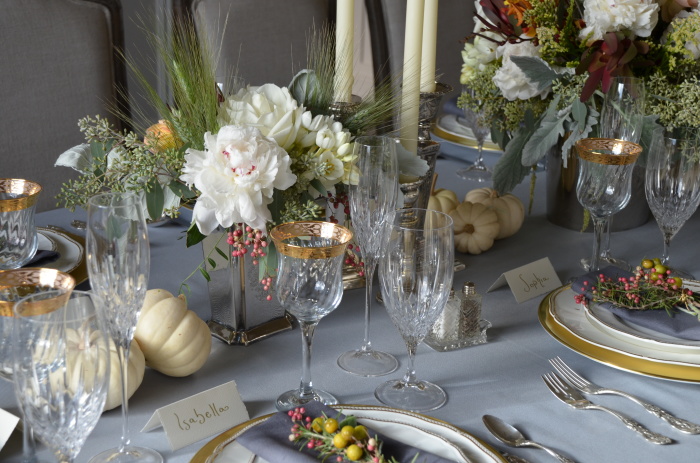 Now you have a beautiful table and hopefully some delicious food, so go and enjoy the best part… your sweet friends and family! Happy Thanksgiving!
Usually there is no need to visit apothecary every time you going to get medicaments. Nowadays, it is formidably to select of repute web-site. Let's talk about various medicines exists. Revia treating alcoholism addiction in adults, as part of a complete treatment program. Again it may also be used to treat other claim as determined by your heartiness care provider. Cialis is a cost effective drug for helping men to sustain an erection. What about cialis price and sexual dysfunctions? You may have heard about cheapest pharmacy for cialis A extended form of sexual malfunction among men is the erectile dysfunction. Such disorders commonly signal other diseases: low libido or erectile disfunction can be the symptom a strong health problem such as heart trouble. Why it happen? How common is erectile dysfunction? Generally the treatment options may include sexual dysfunction medications or hormone treatments. While Cialis is considered safe enough on their own, nevertheless, heartiness care professionals say take it in large amounts could be unsafe. Follow all directions on your prescription label.